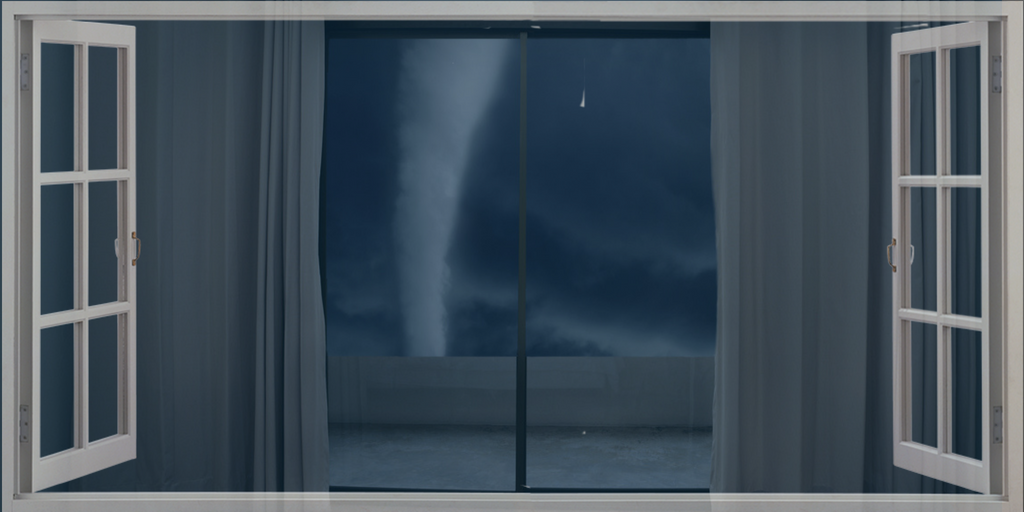 Why Impact Windows are Better than Shutters
I

t's unfortunate, but true.  In South Florida, it's not if a hurricane will impact your home, but when.  The way you protect your home now will make a big difference when a storm actually occurs.  But you can also protect your home with all the safety of hurricane shutters without impacting your full enjoyment of your home.

Impact windows vs shutters has been a debate, but we have answers. Here are some reasons to consider why impact windows are better than hurricane shutters.
Storm Protection
Florida building codes specify ratings for protection from hurricanes.  Impact glass provides a barrier to high winds—up to 200 miles per hour– flying debris and dangerous increased atmospheric pressure.  The impact windows from Florida Window Experts have been independently tested to provide certified and independently tested protection to Missile Level D
Missile Level A (Small Missile) – Ten 2 gram steel balls shot at 130 feet/second

Missile Level B – 2 lb (1'9") 2×4 shot at 50 feet/second

Missile Level C – 4.5 lb (4'4") 2×4 shot at 40 feet/second

Missile Level D  – 9 lb (8'4") 2×4 shot at 50 feet/second
Convenience
If you've ever had to put up panel shutters, or pull every accordion shutter in your home shut and lock them, you know it's a task.  With impact windows you don't have to do that.  And, what if a hurricane threatens while you're on vacation elsewhere?   Impact windows don't require you to be there to protect your home.
Home Security
Impact windows are so strong, and so secure, that the odds of a burglar breaking them is practically non-existent.  So you enjoy safety and peace of mind every day—not just during hurricane season.
Natural Light
Think about what happens during a storm—you typically lose power.  If you have shutters on your home, it's going to be dark inside—during the day, and at night as well.  With impact windows, you get natural light every day of the year and during a storm can gauge what is happening outside, even if you lose power.

All this protection and savings, too.  Quality impact windows provide superior energy efficiency versus regular gas, largely due to their insulation.  So you save money on your electric bill every month.

Impact glass means more sound-dampening capability—and that means less noise from the outside world intruding on the quiet inside your home.
Insurance Savings
It's a fact.  The discount your insurance company will provide to you for installing impact windows can actually defray the cost of the installation so much that in time your investment has been offset by the discount.  And then, your savings continue while your protection and peace of mind do, too.
Return on Investment
When you put your home on the market, the fact that it has impact windows can not only help your home sell more quickly, but can provide a return on your investment higher than many other home renovations.
---
H

urricane impact windows from Florida Window Experts offer you all the advantages of regular windows—a view, light, fresh air—and also the highest degree of protection possible for you and your loved ones.
Florida Window Experts
Offers Hurricane Impact Windows that Protect from even the Most Severe Hurricanes
With NONE
Of the disadvantages of plywood or shutters.
You get peace of mind… and a view!   
Once Florida Window Experts have installed your impact windows, you'll never need to close shutters or put up plywood again or worry about debating impact windows vs shutters again.  
Installations are ALWAYS performed by the dedicated installers at Florida Window Experts.

 

Count on them to take care of your home like it was their very own. 

And because of this, Florida Window Experts offer you a Life Time Warranty!
Florida Window Experts offers hurricane impact windows that protect from even the most severe hurricanes with none of the disadvantages of plywood or shutters.
Florida Window Experts.  Our windows pay for themselves.

or visit

floridawindowexperts.com/contact/

to ask questions or get a free estimate on hurricane impact windows in South Florida.