IMPACT WINDOWS
Looking for a Boca Raton Impact Windows company? Well you're in luck. The Window Experts, Inc. serve Boca Raton and all of Palm Beach, Broward and Martin counties. In addition, our home office is located right in Boca Raton on 20853 Sugarloaf Lane. Come to our showroom and meet with our staff. We'd be more than delighted to tell you about our free estimates and warranty programs.
Living in Boca Raton, hurricane impact windows serve great importance when talking about the foundation of your home. Since Boca Raton lies within a hurricane prone area, it is important to make sure your home and family are well guarded.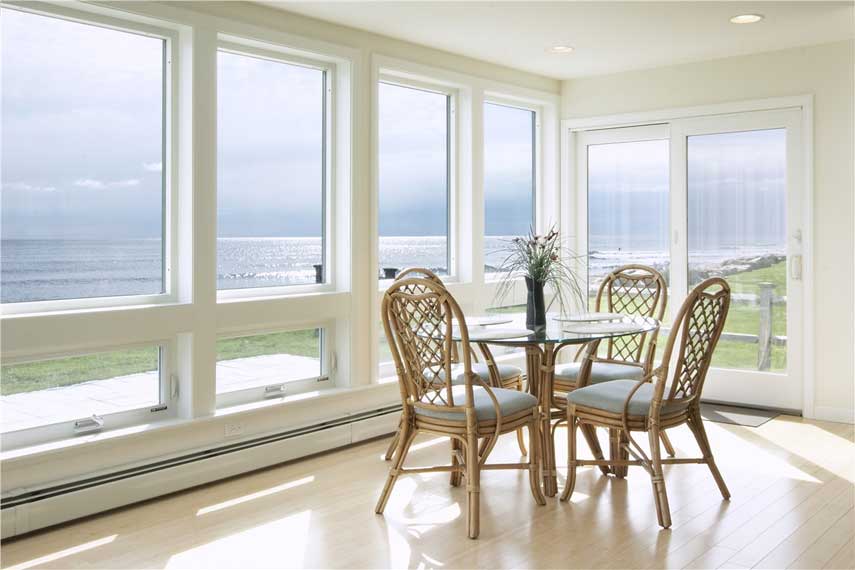 Why Hurricane Impact Windows Make a Great Investment
We are homeowners ourselves and have been living in Boca Raton for over 20 years. We've come to know that not only are impact windows important to give homeowners added structural protection and peace of mind, but they are an excellent investment as well. Hurricane Impact windows will increase the value of your Boca Raton home. This is an absolute certainty. It's very appealing for a prospective buyer to now that replacement impact windows were installed. There can also be a positive insurance and tax benefit, too. These windows can help to reduce the amount of taxes you have to pay when the home is sold at a profit. In addition to raising the value of your home, impact windows will drastically lower your energy bill as well.
What to Look for in Hurricane Windows:
Whether your need is hurricane protection, energy savings or home security, our hurricane impact windows in Boca Raton offer a multitude of benefits. As a result, it is recommended that you look at the windows in your home, at least once every few months. The climate in Boca is tough on windows. Impact windows will reinforce your first line of defense against disasters, both natural and man-made.
What are The Benefits of Impact Windows?
As we mentioned, the benefits of hurricane impact windows are endless. Aside from keeping your house cool and sound proof, it also adds to the value of the home. If you have non-impact windows and still feel confident that they will hold up, keep in mind a few of the following things. Repeated impacts, even from smaller debris, can easily shatter the glass along the cracks. Impact window protection is especially important to also preserve the life of your windows.
Replacing your old windows for impact windows can effectively act as a deterrent against burglars attempting to find ways to break into your home. Believe it or not, windows act as the best entry points for criminals. All it takes is a brick or heavy rock aimed at the right spot and a window can completely shatter. Impact windows can reduce the likelihood of this ever happening to homes in Boca Raton. Not only do these windows resist shattering, they also consist of two layers of tempered glass, which makes makes a big difference when it comes to protection against home intrusion.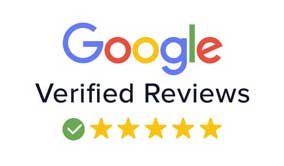 READ OUR 20+ 5-STAR GOOGLE
VERIFIED REVIEWS
Dan Van Dyk
Owner / CEO
Daniel Van Dyk, was born and raised in Miami, Florida. His father, a Dutch immigrant and mother, a Daughter of the American Revolution, instilled excellent values, along with respecting others and taking care of neighbors, because they knew that it is a person's core values that guides them in all their decisions and life choices.
Background
Dan first started helping families with replacing their old windows in 1978. He worked for a small dealer in Fort Lauderdale that featured the latest and greatest in air-tight windows; Aluminum frames with single pane tinted glass, which was the best technology available to homeowners at that time. Aware of the need to help people protect their homes and families from damaging winds and the danger of wind driven debris, in 1980 he went to work for a major hurricane shutter manufacturer, while always keeping current on the engineering of emerging products.
Applying his personal expertise in meteorology and engineering, Dan studied the effects of hurricanes and determined that the minimum code shutters just wouldn't work in a bad blow. It was in 1982, that Mr. Van Dyk helped that company successfully produce and launch a hurricane shutter so strong, was dubbed; "Super Panels". When Hurricane Andrew tore through southern Dade County, they protected over 250 families from the eye of the storm. Not one window was lost, which proved that even the worst hurricane was a survivable and manageable event with the right protection.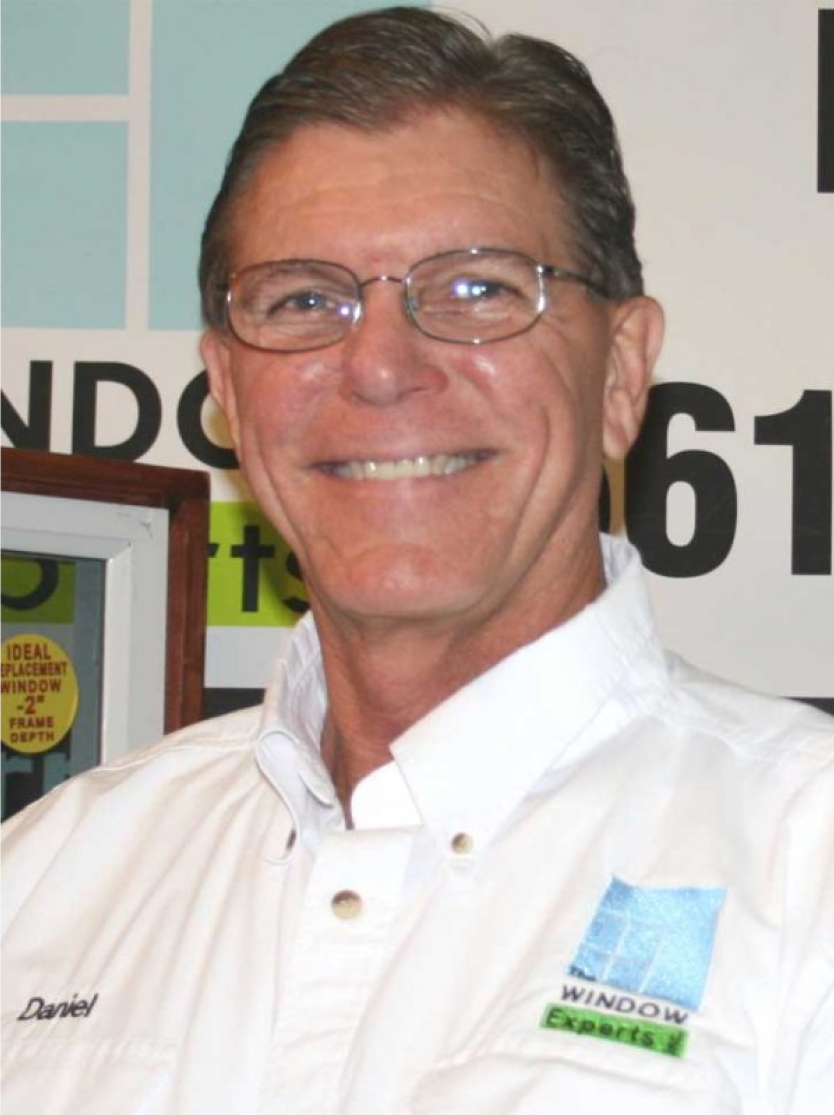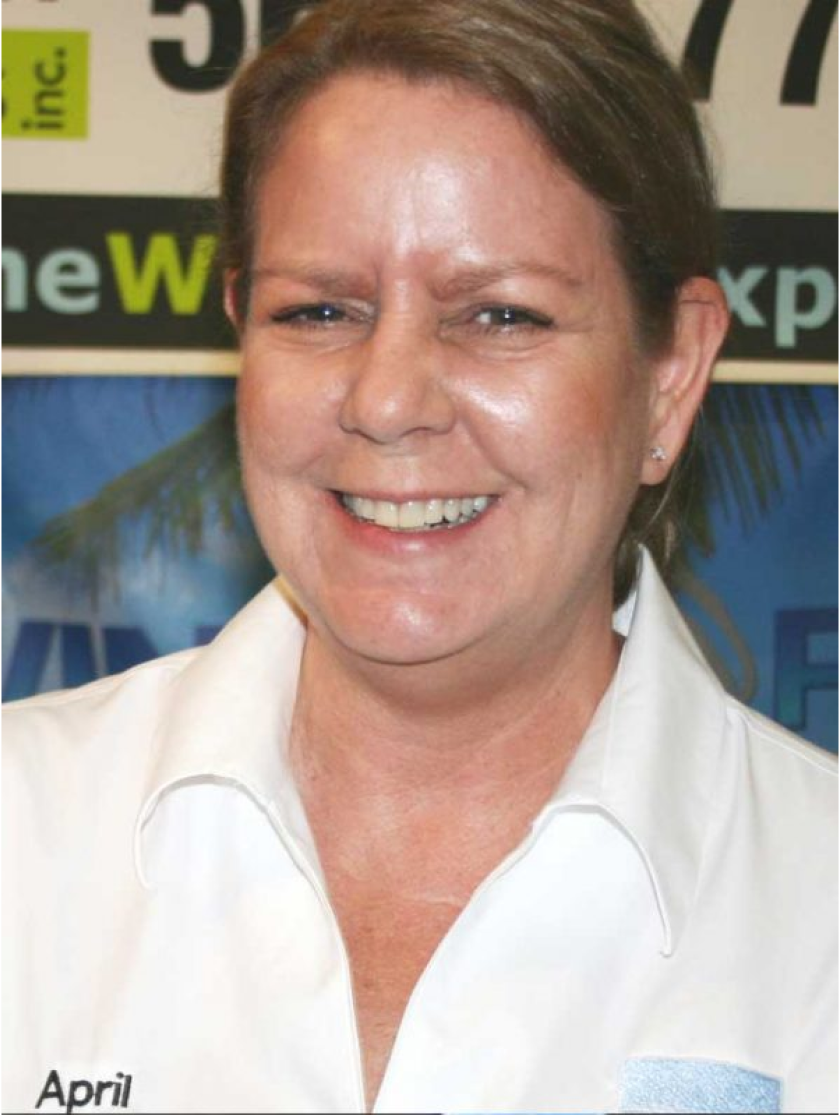 April Van Dyk
Owner / Founder
Vice President & Treasurer
A true Jersey Girl, April learned a strong work ethic. As a young lady, April found herself working in the Financial industry. She worked her way up the New York career ladder with notable firms such as Cunningham and Walsh and N.W. Ayer. And then on to New Jersey with Withum, Smith and Brown. By the time she joined YDJ Reinsurance Group she came on as their Comptroller.
Moving to Florida in 2006, she had the pleasure of being Comptroller for a major automotive industry related company in Fort Lauderdale. In 2010 the decision was made to team up with her husband to open their own business.
Boca Raton Impact Windows Is Born
Today April maintains a close eye on the books, always keeping the bills paid and the paperwork under control. She is an excellent manager, loved by all the employees and suppliers. A few times a year she will work the Home Show booths where customers get to meet her. They find her knowledge of Impact and Energy Efficient windows very impressive. The sales reps who visit the homes come back to the office telling of how the folks were asking for April. The Window Experts is truly blessed to have someone of April's caliber on board.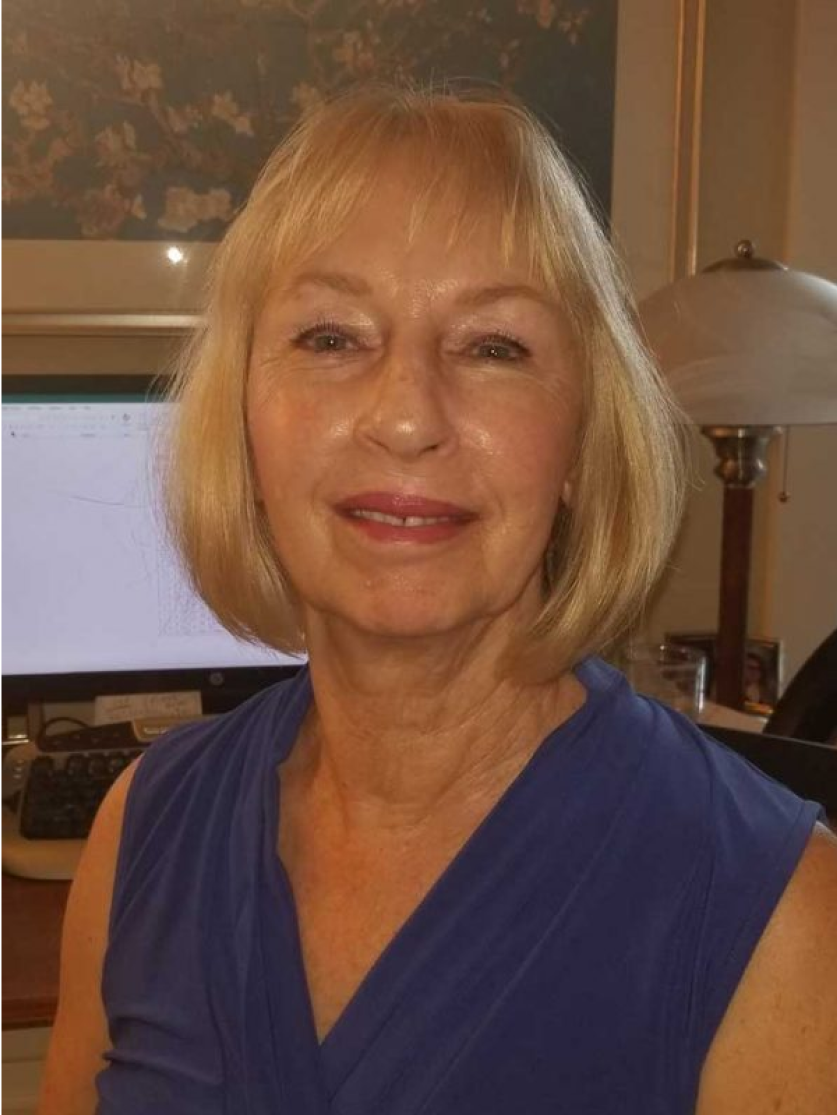 Annette
Boca Raton Customer Service Manager
Annette was raised in South Florida and loves it here. Her career as a Bookkeeper, Purchasing Agent and Customer Service manager have led her to The Window Experts, Inc. Helping customers and absorbing industry knowledge has made Annette a valuable team member at The Window Experts of Boca Raton.
Providing first class customer service has earned Annette praise from customers and staff alike. She handles the customer's initial inquiries and scheduling appointments. She knows the HOA process very well. Annette stays with the customers throughout the process including the HOA application if needed, permitting and tracking the orders and service status. She really loves being your customer's contact person so call today and meet Annette, she is looking forward to talking with you. Annette has been helping with installations of impact windows in Boca Raton for over 10 years.
Get A Quote Today
We would appreciate the opportunity to improve your home!