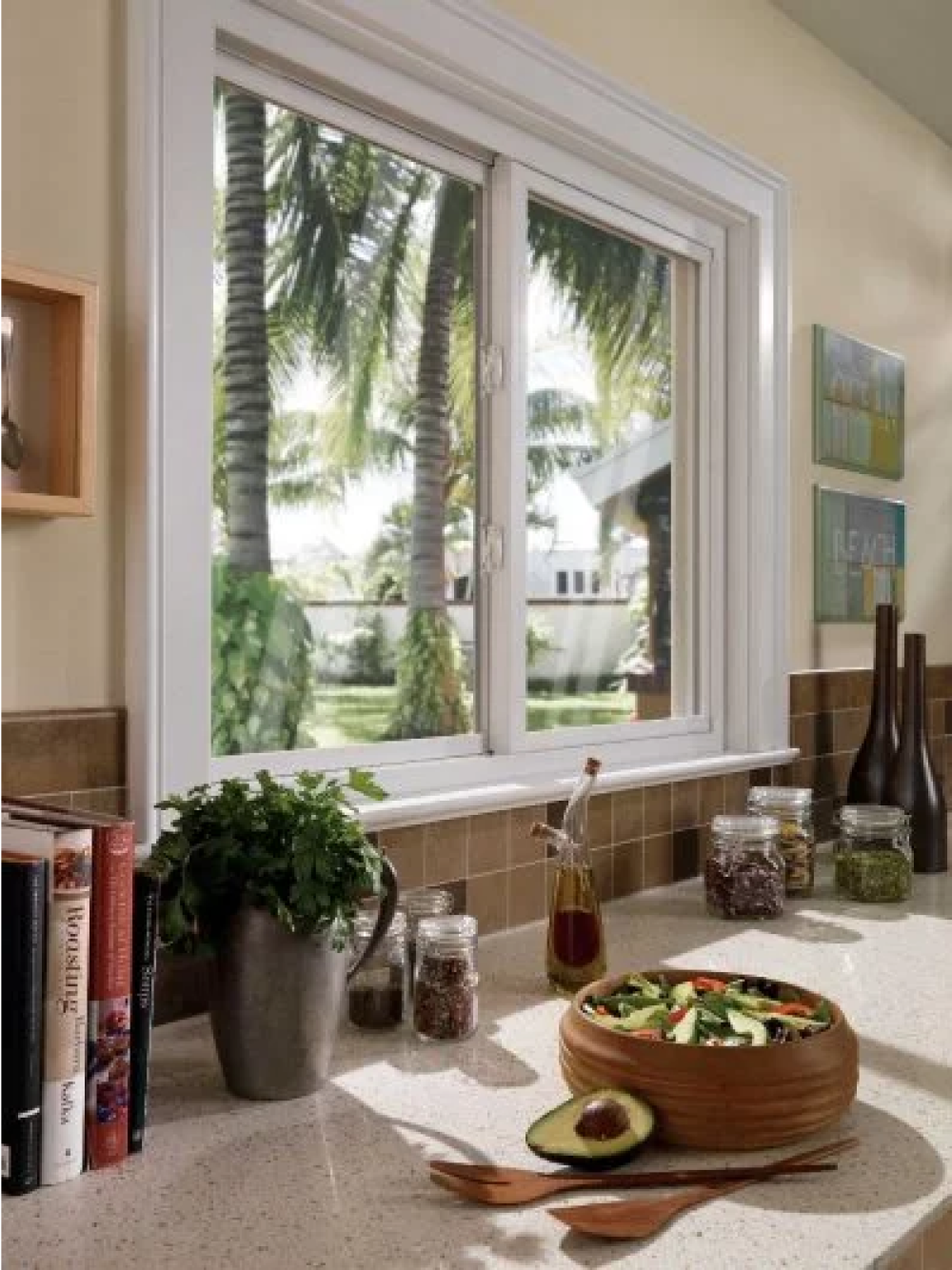 Impact Windows
Hurricane Impact Windows
Impact windows in Palm Beach county are an important commodity. In fact, it cannot be understated. Purchasing impact windows for your Palm Beach home can feel like a huge endeavor. We understand you are on a budget and may or may not have a family to support. Hurricane Impact windows keep your family safe through out Palm Beach's most treacherous storms. In addition, have you learned of the benefits of our hurricane impact windows? Here are some below.
Benefits Of Impact Windows
Energy Savings
Due to the fact that impact windows technology use thick, multi-layered hurricane resistant glass, they also keep your home well insulated. That means they keep the hot air out in the sweltering Palm Beach summer. And you guessed it, they keep the warm air in during the brief winter season. What this does, aside from ad to the comfort of your home is help you save drastically on your energy bill. To read more about energy savings, check out our page about it.
Real Estate Value
Regardless if you are looking to sell or your home now or later, it is always a good idea to have it indexed at a higher value. The purchase of hurricane impact windows for your Palm Beach home is never a bad idea. Especially with our 100% financing options. See if you qualify!
Hurricane Protection
Well this might be stating the obvious, but impact windows protect you and your family from hurricanes like no other. One of the biggest dangers during hurricanes, especially in Palm Beach are projectiles. Palm Beach hurricanes have the tendency to get so powerful, they can launch trees and other projectiles and hurl them into homes and automobiles. This turns the projectile into what can effectively be called a missile. To learn more about the missile test and how our Palm Beach impact windows make the cut, go to our hurricane protection page.
Palm Beach Hurricane Season
South Florida is the hurricane capital of the United States. Palm Beach's hurricane season lasts about half of the calendar year and no other state has been devastated by as many hurricanes.
Before Impact Windows
Traditional methods of hurricane protection in Palm Beach included boarding up windows with plyboard and other materials. They offered very little protection and are a hassle to install and remove. Metal hurricane shutters offer more protection than plyboard but they are even more tedious to install and remove. Accordion shutters are fairly simple to use once in place but they still have to be installed and affect the look of a property. As a result, homes by the ocean in Palm Beach and Broward counties used to see devastating damages from even minor hurricanes and tropical storms. Bigger buildings and skyscrapers experienced similar fates. As hurricane impact windows have become more popular, the damages done to these structures have decreased. Although no hurricane should be taken lightly, only bigger storms are a concern to homeowners with hurricane impact windows installed.
Energy Efficient Impact Windows
​Imagine windows that would allow you to forget about boarding up windows come hurricane season and will not let debris penetrate and shatter them. Impact windows in Florida are fundamental in that their storm-proof features will let your family be safe and secure in the chance of a hurricane. These windows are quite literally shatter proof so in the chance that there are hurricane warnings in place, you no longer have to install hurricane shutters and plywood to your windows saving you time and money.
Replacing your old single and double pane windows with energy efficient ones will ultimately save you money, reduce your carbon footprint, and encourage an energy efficient home. Save your money and save your energy; invest in triple pane, impact resistant, and energy saving windows.
Energy Loss Through Various Window Materials
Thermal Connectivity
(BTUs which pass through a square foot of material per hour)
​Data calculations are based on Frame 3.0 software

​Data calculations are based on Frame 3.0 software
These windows are often referred to as spectrally selective low-E glass due to their ability to reduce solar heat gain while retaining high visible transmittance. Compared to most tinted and reflective glazings, this low-E glass provides a higher level of visible light transmission for a given amount of solar heat reduction.
The very high reflective properties ofImpact Windows with Pro Solar Shade Glass reduce the cost of air-conditioning by suppressing radiative heat flow. This results in a very good return on investment.
Impact Windows with Pro Solar Shade Glass with Turtle Tint
Variants on low-solar-gain low-E coatings have also been developed which may appear slightly tinted. This type of low-E product reduces heat loss in winter and substantially reduces solar heat gain both in winter and in summer. Thus, low-solar-gain low-E glazings are ideal for buildings located in cooling-dominated climates.​Low-solar-gain low-E glass is typically made with sputtered low-E coatings consisting of either two or three layers of silver (also called double-silver or triple-silver low-E).Impact Windows with Pro Solar Shade Glass is a triple-silver low-E-Plus. The Plus comes from extra components within the glass that make all other low-E glass obsolete in Florida's tropical sun and heat.
Palm Beach Impact Windows
The benefits of hurricane impact windows for your Palm Beach home cannot be overstated. Protect your home efficiently with our impact windows and you'll never have to deal with shutters. In addition, worrying about damage from the next hurricane will be a thing of the past. Contact us today for an estimate on hurricane impact windows today.