Hurricane Sliding Glass Doors
When the time comes to get hurricane impact sliding doors installed in your Palm Beach home, give Therma-Tru doors a try. They will make any home look absolutely stunning, and they can add a lot of curb appeal to your property. These impact doors can also be installed with special sidelites for additional sunlight for your home. Please call us or contact us online for more information about our replacement door installation services in the Palm Beach area.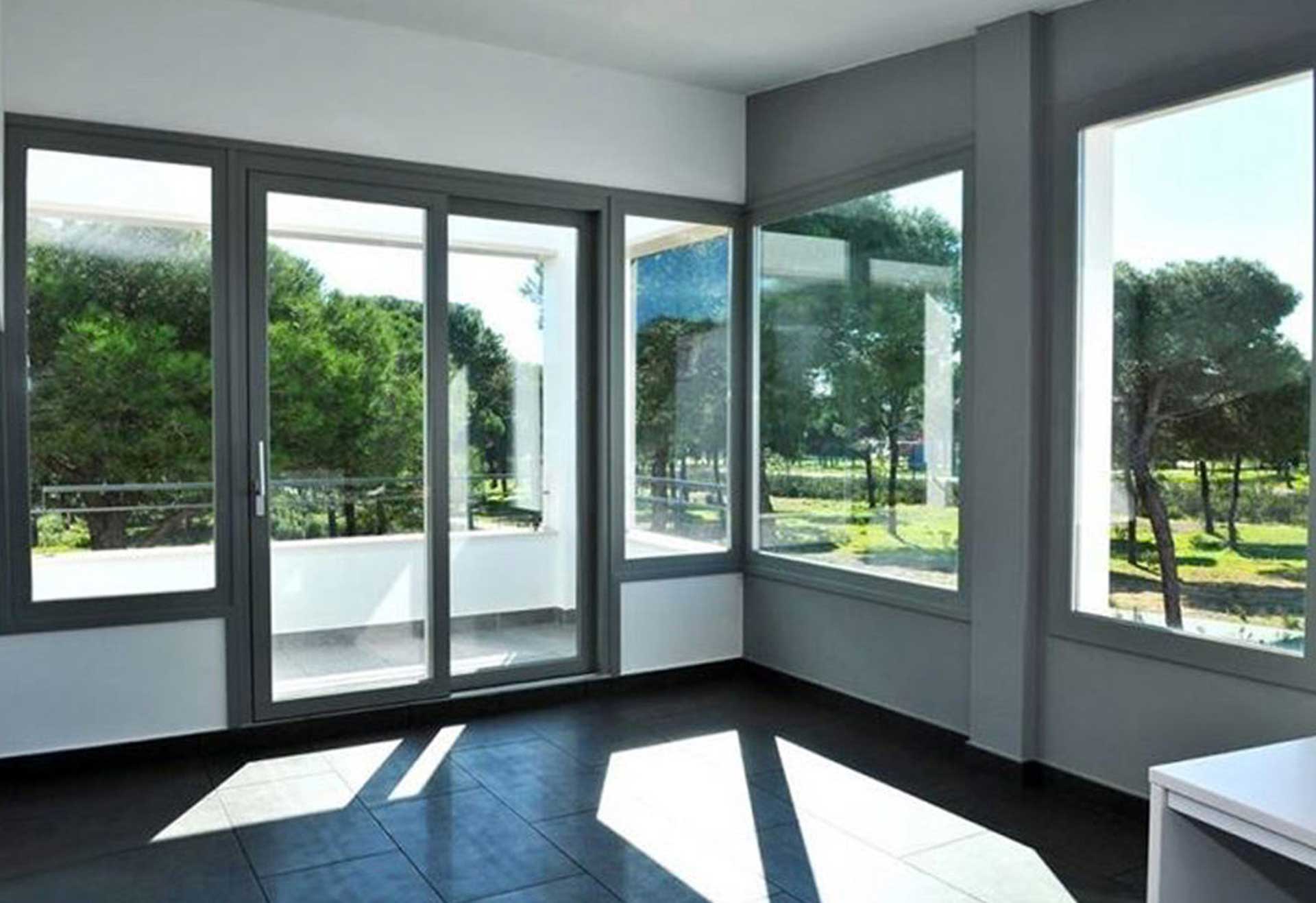 Hurricane Impact Patio Doors
Patio doors open your home up to beautiful new dimensions. Create an outdoor/indoor living experience your whole family can enjoy while beautifying your home, improving home security and energy savings. The Window Experts can help you choose the right patio doors for your home and Palm Beach lifestyle. Here at The Window Experts we recommend Therma-Tru and Numa impact patio doors.
​Neuma Doors has combined 30 years of creative design, research and development and production superiority, all of which enables us to offer a wide array of the world's leading fiberglass patio-door entry systems. This level of product excellence has been made possible by the design and development of the newest and most-advanced door-manufacturing facilities in the world. Neuma Doors' unparalleled level of product quality has been reinforced with an unstinting investment in the training and performance of our staff to ensure that the requirements of each customer are fulfilled to the highest level humanly possible.
Hurricane Impact French Doors
For those that are looking for doors composed of mostly glass, French doors add a touch of sophistication to the interiors and exteriors of homes while providing excellent airflow and natural light. Impact French doors are all the rave right now, they are hot and they are the new trend. However, they come at an added cost that's greater than the traditional impact sliding doors. If your willing to spend the extra money for a more elegant and sophisticated look than consider upgrading to our impact glass French doors.
Serving Palm Beach County
The Window Experts is proudly serving all of the Palm Beach County, FL and surrounding areas including Boca Raton FL, and West Palm Beach FL. Contact us today to schedule your free estimate.
Like our hurricane impact windows, our impact sliding doors are designed to meet the same stringent criteria while offering energy savings and adding beauty to your home.
We offer a hurricane sliding glass doors unit as well as a garden, swing out unit. They are available with opening and grid options to fit seamlessly with your windows.