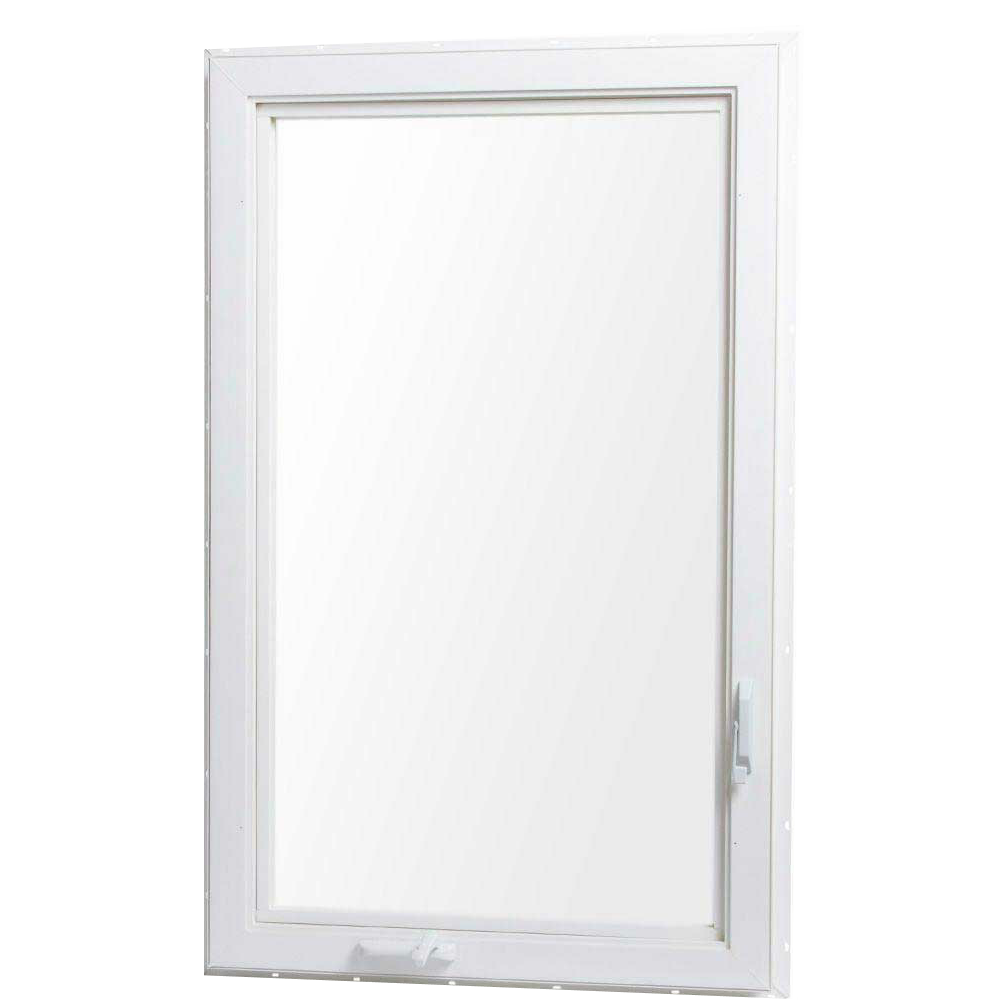 Hurricane Impact Casement Windows
When you get your Free In-Home Consultation, we will review the sizes and configurations of your home and compare that to the recommended applications of the various windows. We will then be able to guide you through the process of selections the best window for your home.
Casement Windows hinge on the side and swing out like a door except that the operation is performed with a handle operated crank. Impact Casement Windows are a very traditional window with a rich appearance and added value to any home. They close tighter than any other type of Impact Windows since the operation is a hinging process instead of a sliding process. The weather stripping is compressible instead of a "felt" style. The look of Casement Windows will vary slightly by manufacturer. Some have the handle in the center, some have it near the hinge sill. The handle is always near the sill of the window. Decorative options are with grids or Muntins in one of many standard or custom patterns or a Full View option with no muntins. Hurricane Impact Casement windows are extremely valuable for your home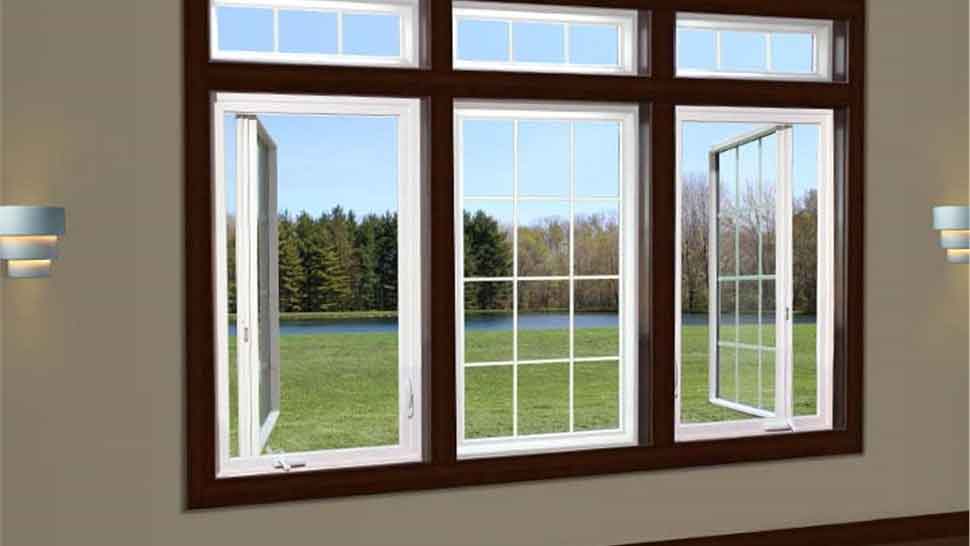 Full View Hurricane Impact Casement Windows
When the Full View option is selected the window is one large unobstructed piece of glass reminiscent of a Picture Window, only it can be opened for ventilation. When ventilation is desired, the window vent typically open to a 90-degree angle allowing 100% air flow and ventilation. Hurricane Impact Casement Windows are the only window to provide 100% air flow and ventilation. From a safety point of view, Hurricane Casement Windows provide the largest possible opening for fire egress for emergency escape. These windows have the screen on the inside since the window vent swings out. Having the screen on the inside keeps it protected from the elements of weather and during storms.
Locking your Hurricane Impact Casement Windows is accomplished with a lever handle. Depending on the manufacturer it will be locked with single or double lever handle. Impact Casement Windows are the most secure of all the operable Impact Casement due to the design of the hinge and lock design. Depending on the manufacturer, the total security achieved will vary with the best quality brands providing the most security and the lesser brands providing a more basic level of security. Even the most basic grade of Windows will provide an upgraded security over the original non-impact windows.
Impact Windows & Doors Products
Boca Raton Impact Windows
Impact Doors Palm Beach
Hurricane Impact Patio Doors
Palm Beach Replacement Windows
Our Window Styles
Related products