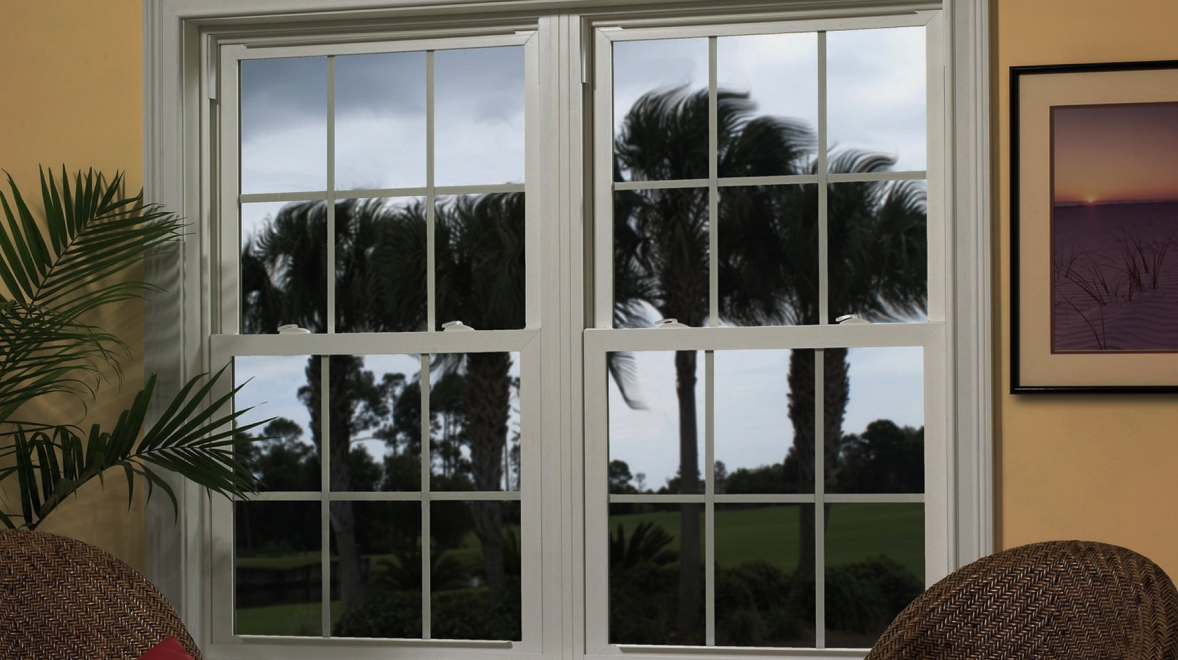 Hurricane Proofing Your Home Beyond the Windows
As we know, hurricane proof windows in Palm Beach County are one of the essential parts of our lives. The annual hurricane season is a small price to pay for living in Coastal Florida though, where the sun shines throughout so much of the year. Though hurricanes still prove deadly; we are better equipped than ever before to deal with these natural disasters and their knock-on effects. In order to hurricane proof your house, try these quick tips.
Tips to Hurricane Proof Your House
Acknowledging the Atlantic Hurricane Season, Florida officials have deemed a legal necessity of hurricane-proof windows in Palm Beach County and other High-Velocity Hurricane Zones (HVHZ). While this limits more catastrophic damage, other parts of the property deserve attention. The annual hurricane season is already underway, so there's no time like the present to consider hurricane-proofing your home beyond the windows.
Disarming Foreign Objects
The typical use of hurricane proof windows in Palm Beach County or elsewhere isn't just to stop the gale force winds common in such storms. The real danger lies in those things that are picked up and thrown about by those winds, with branches, outdoor furniture, and street signs causing serious damage.
Before each major hurricane event, you should try to get outside and look around your property for anything that could become a potentially dangerous object. Here's a look at some of the more common objects and how to go about disarming them:
— Loose or weak tree branches should be trimmed and put away to be disposed of after the storm
— Outdoor furniture should be put away or strapped down as good as possible
— Toys, gardening equipment, and pot plants should also be put away safely
If any trees look like they might be uprooted on your or your neighbor's property, be sure to find a way to secure them otherwise consider moving or removing them. Things like swing sets and slides may seem heavy enough to not be blown around, but it only takes one gust so act accordingly.
Secure Other Buildings
When hurricane proofing, most people will focus on the house rather than the whole property. Although this can lead to expensive damage or replacements of the garden, workshop, or garage gear.
If you have any small outbuildings on your property, you will need to secure them accordingly.
Garden Shed / Workshop
If you have a small garden shed or workshop on your property, then you will likely have it filled with expensive gear and materials too. Rather than risking damage to any of this, be sure to move expensive items into your garage or house and work on reinforcing the windows.
Garden shed and workshop windows tend to be quite minimal as these buildings are typically geared towards storage than occupancy. Using hard plywood to cover the windows on the outside of the shed can ensure that they have some impact resilience.
Garage
While the garage will likely be a lot more structurally sound in terms of both its frame and windows, you should still do your best to secure it. If you have particularly expensive items stored in your garage, you may even consider getting hurricane-proof windows installed on it.
Otherwise, as with the shed you may want to use hard plywood to cover up the windows and provide some impact resistance. If you do go for this method, be sure to do so carefully to not damage the building, and consider saving up for impact windows in the future.
Batten Down the Hatches
While the windows in your home will be the most exposed to impact during a hurricane, they aren't the only area of access in the house worth consideration. During a major storm like a hurricane, the atmospheric pressure can be a lot higher outside than in, so it's important to keep the two separate. Here are a few other ways you can batten down the hatches of your home.
Secure Pet Doors
You don't want your cats or dogs out during one of these storms, so be sure to lock it on both sides so that it doesn't flap or bang.
Secure External Basement Access
These are typically the most neglected doors on the property, so if you have time try to ensure that the hinges and lock are free from damage. Otherwise, keeping them closed with a heavy chain may ensure that they don't burst open and start flapping.
Secure the Fireplace
If you have a fireplace, be sure to close the damper well before the winds start to pick up.
Hurricane Proof Your House in Palm Beach County | The Florida Window Experts
Here at Florida Window Experts, we know that when living in an HVHZ, no amount of hurricane proofing will compare to having the latest impact windows. If you'd like to learn more about hurricane proof windows in Palm Beach County or nearby, be sure to check out our website or contact us today to inquire.