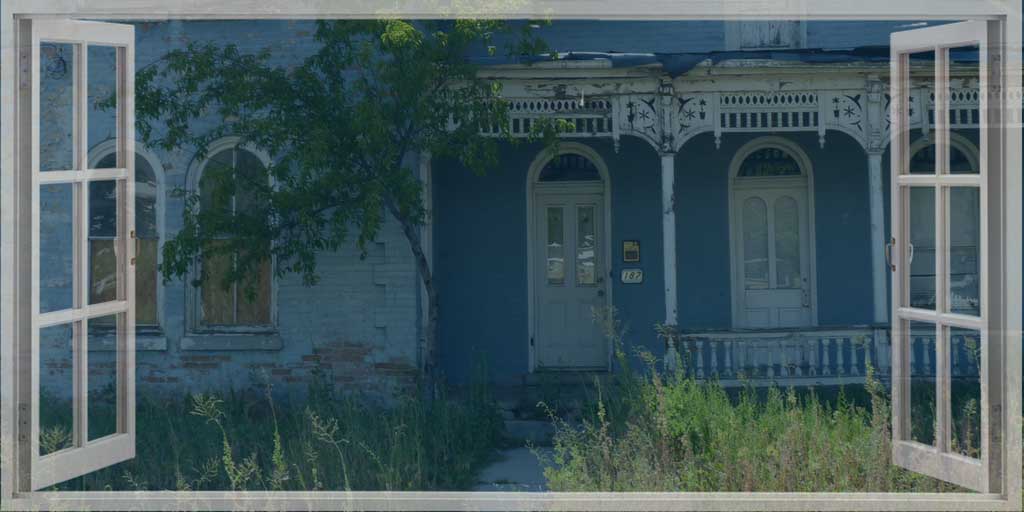 American Gothic Windows
T
he art world is talking about the huge

Christies'

sale of collected art previously owned by

Peggy and David Rockefeller

.
AMERICAN GOTHIC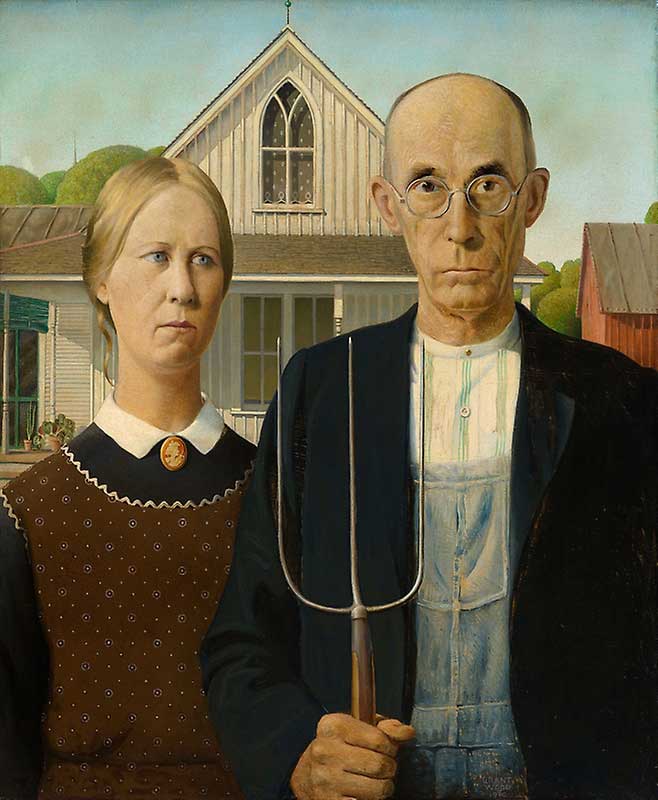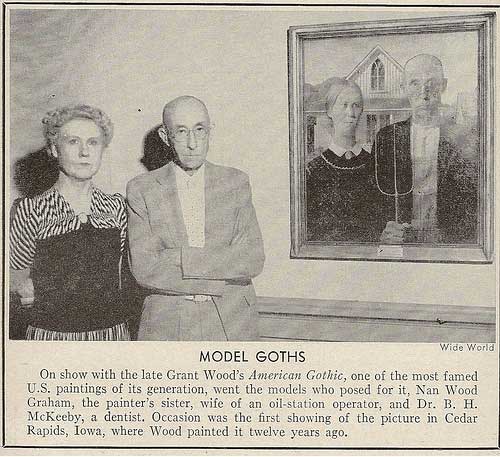 After three days of auctions—including two evening sales—more than 1,000 works of art were sold totaling more than $832 million.  It's a testament to the power of advertising.  Previous to the sale, there was a high profile, six-months' long worldwide marketing campaign.  But the fact that many works—including iconic works of American art— were sold far above expectations is also a testament to the power of art to powerfully motivate humans.
One piece that was not for sale, but is now almost certainly valued higher than ever before.  It's one of the most famous—and most parodied—works of American art of all time.
THE PAINTING
There's almost no one who is not familiar with Grant Wood's iconic American Gothic.
Here's a challenge though:  as many times as you might have seen this painting depicted, do you understand why it is called "American Gothic?"
If not, let's talk about the Dibble House.
First owned by Eldon, Iowa resident Charles Dibble, the house was constructed in 1882.  Dibble was a Civil War Veteran who owned a livery stable and built the house for himself, his wife, and his eight children.
Considering the size of the family, the 504 square feet of the home seem tiny.  But that wasn't unusual for the time it was built.  The white color and batten siding of the house were also fairly standard.  The one nod to a small extravagance was likely ordered from the Sears catalog.  The window on the upper level.  And it's believed that window is what attracted Wood to the home, and what led him to incorporate it into his most famous painting, even though he'd only seen the house once.
That window, with the pronounced arch, in fact, would, in fact, lend the painting its very name.  After all, the arch is indisputably a Gothic arch.
THE DIBBLE HOME
For a house so iconic, it's perhaps hard to believe that the Dibble home remained a private residence for most of the 20th century.  It was finally donated to the State Historical Society of Iowa in 1991.  The home was restored and now looks much as it did in 1930 when Wood finished his painting. 
Eldon, Iowa is located in the southeasterly portion of the state.  If you visit, you'll now find a Visitor's Center to handle the tourist traffic.
There's an interesting aside to the story.

 

That is indeed the Dibble home pictured in "American Gothic," but the couple in from of the home have nothing to do with the Dibble family.

 

Grand Wood

said

, "I imagined American Gothic people with their faces stretched out long to go with this American Gothic house."

   
And then Wood found the models for the painting:  his sister Nan Wood Graham and his dentist Byron McKeeby.  Both posed separately for Wood, who followed through on his vision and 'stretched' their faces as he painted them in tribute to the iconic window. 
CONCLUSION
Much as the eyes are the windows to the soul, windows bring light and life to a home.  And sometimes the windows are the most iconic features as well.
Windows can also serve as the primary safety feature for your home, too—as long as they are impact windows from Florida Window Experts.
It's warming up in Florida, with June, summer temperatures, and hurricane season right around the corner. 
If the thought of boarding up again this year is driving you crazy, or of having to put up those panel shutters—it's a great time to think about impact windows from Florida Window Experts.  You get all the advantages of regular windows.  A view, light, fresh air—and also the highest degree of protection possible. 
With no need to ever shutter your house again.   
FLORIDA WINDOW EXPERTS
Florida Window Experts offers hurricane impact windows that protect from even the most severe hurricanes with none of the disadvantages of plywood or shutters.  Located in Boca Raton.  Serving Palm Beach, Broward and Miami-Dade counties.
You get peace of mind… and a view!   
Once Florida Window Experts have installed your impact windows, you'll never need to close shutters or put up plywood again. 
Installations are ALWAYS performed by the dedicated installers at Florida Window Experts.
Count on them to take care of your home like it was their very own.
And because of this
Florida Window Experts offer you a Life Time Warranty!
Florida Window Experts.  Our windows pay for themselves.
Contact us at 561-477-6659 or visit floridawindowexperts.com/contact/ to ask questions or get a free estimate on hurricane impact windows in South Florida