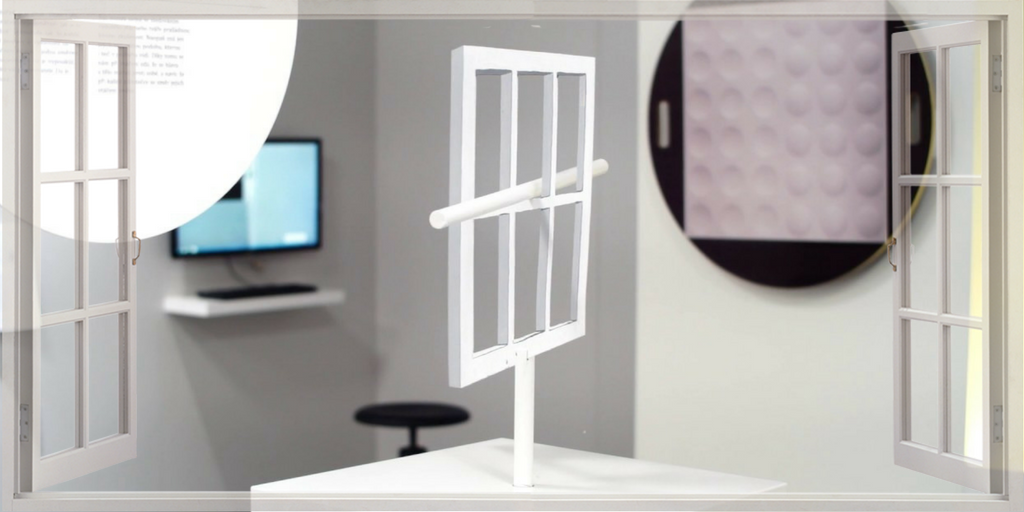 Windows and Perspective
WINDOWS AND PERSEPCTIVE
For a new perspective on windows, click the video below.  
(Warning:  not recommend after an evening cocktail)
As you may have gathered from the commentary, this is an Ames Window.  It's a fairly well-known optical illusion comprised of simply a window-shape and a stick that (appears to) bisect it.  
Our brains perceive the window to be normally shaped.  It isn't.  Because of this, the window and the stick do all kinds of unexpected perceived behaviors.  Solid passes through solid, shapes change and the more the viewer looks the more confusing the scenario.
The illusion is named for Adelbert Ames, Jr., an American artist and psychologist who designed it.  Film and J.R.R. Tolkien fans may also find it interesting to know that this was the guy behind the Ames Room, which was used to film scenes in The Lord of the Rings.  The Ames Room was responsible for making the filmed hobbits appear small.
---

Observed from the front, the rectangular shape is perceived.  But, as the window rotates on the rod on which it is mounted, the window appears to do some very strange things.  It seems to rotate halfway through a complete circle, then stop for a moment, and then reverse its course.  In fact, the 180 degree half-turns continue, creating an oscillating effect even though the shape in in fact continuously rotates a full 360 degrees.  What's more, as the window reverses the stick appears to pass through the solid frame of the window.  
---
Those interested in learning more can read Ames' 1951 paper "Visual Perception of the Rotating Trapezoidal Window."
Or simply click-through to watch the video below.
---
Perspective is important.  But it can be influenced by what one is viewing, and how.
Windows—a real window, that is, and not an illusion—give us real perspective on our world, showing as the outside, giving us fresh air, and letting in light to our homes.  
From another perspective, windows can also protect your family—and perhaps save their lives.  Florida is well known for our perfect weather that we enjoy so many days… but hurricane season can bring some of the worst storms that happen anywhere.  
With impact windows from Florida Window Experts you get all the advantages of regular windows—a view, light, fresh air—and also the highest degree of protection possible with a minimum of fuss.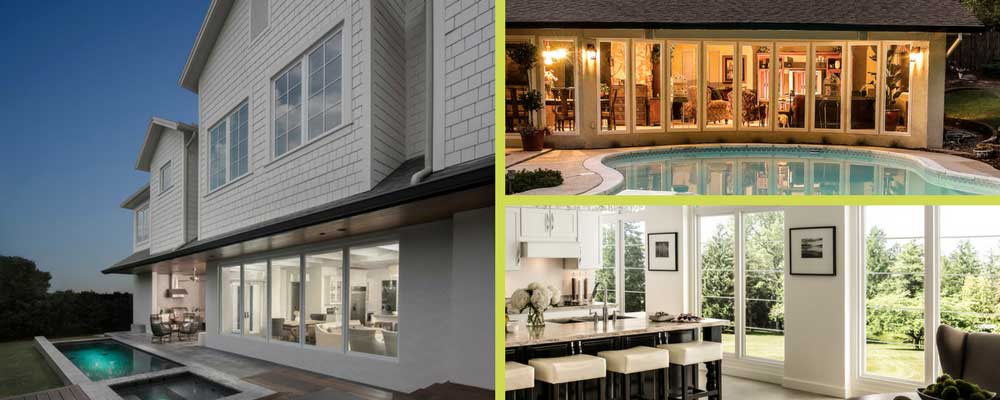 Florida is the hurricane capital of the United States.  It's not something to put off—last year's Hurricane Irma taught us that.  A bad storm will happen again.  It's not a question of if—but when.  
Boarding up windows with plywood or screw in sheets of metal hurricane shutters is one other approach.  It's not entirely safe—especially working on the second floor.  And the boards are quite unsightly, as are metal shutters of any kind.  Holes in your house remain year-round, too from the shutter screws.
But perhaps most worrisome part is the fact that once shuttered; exit through your windows opening is blocked.  And that most certainly can be dangerous.
Florida Window Experts offers hurricane impact windows that protect from even the most
severe hurricanes with none of the disadvantages of plywood or shutters.
Installations are ALWAYS performed by the dedicated installers at Florida Window Experts.  Count on them to take care of your home like it was their very own.  

And because of this, Florida Window Experts offer you a Life Time Warranty!
Florida Window Experts.  Our windows pay for themselves.
Contact us at 561-477-6659, check us out on Social Media or on Houzz and  visit floridawindowexperts.com/contact/ to ask questions or get a free estimate on hurricane impact windows in South Florida
---