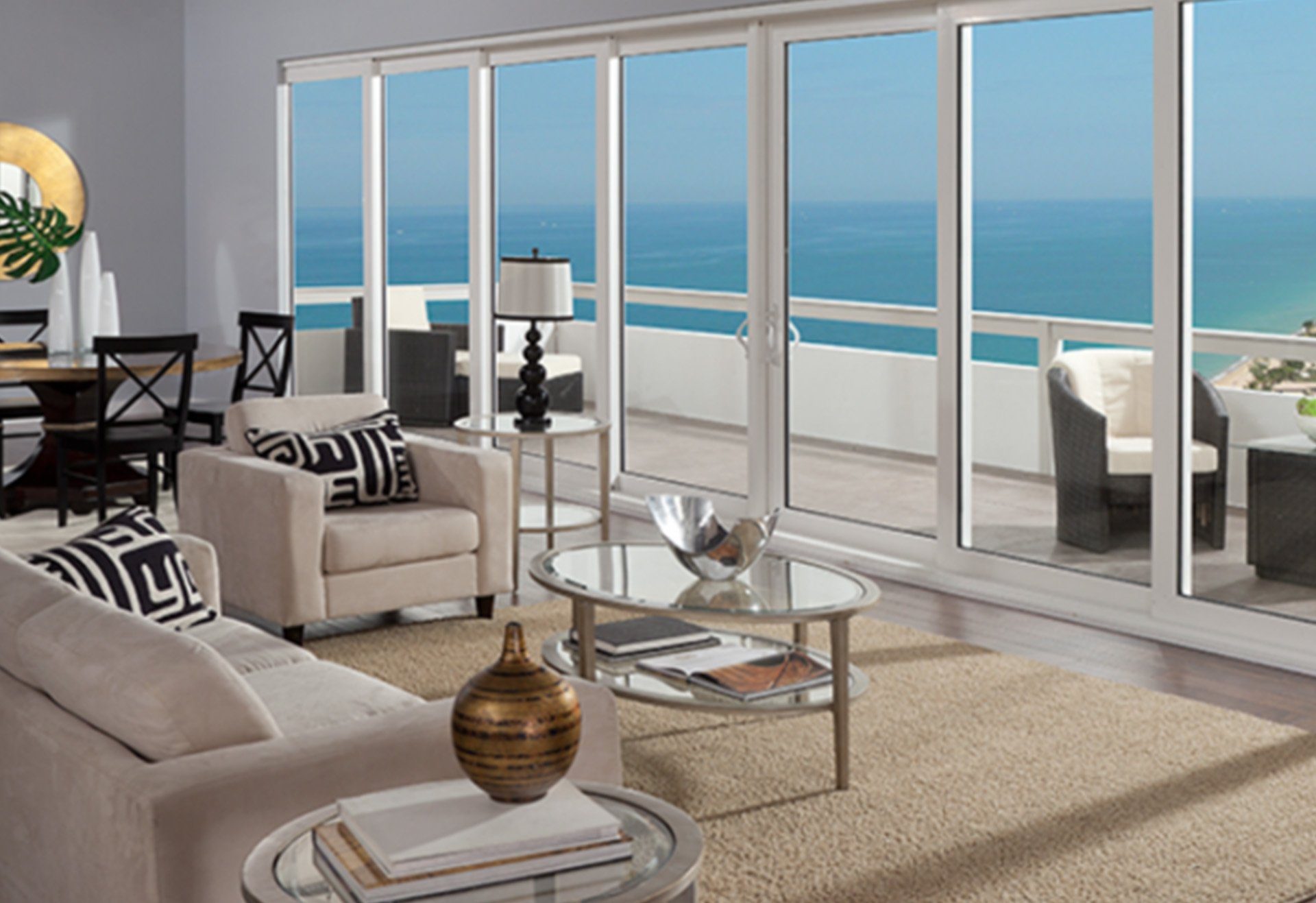 Should You Get Impact Windows? 5 Reasons Why
Impact windows are a major safety upgrade for any home, and residents in South Florida may need them more than any other group in the country. The Window Experts in Boca Raton, FL are the go-to pros when it comes to installing impact windows for residents in all of Broward, Palm Beach and Martin County. Read below to learn more about why you should get impact windows. 
Why you should get impact windows in Florida.
1. Hurricane/Storm Protection
In an area with such different weather conditions in comparison to the rest of the country, South Florida homes need stronger windows than most. Category 4 and 5 hurricanes can bring extremely strong winds, which can create enough air pressure to bring down a home or enough force to hurl projectiles through the air. 
During hurricane season, you will really appreciate the peace of mind that comes from having impact windows. You can save the time and effort of installing shutters over every window in your home, since impact windows offer 24/7 protection and are built to withstand the toughest storms. They also add full visibility of your property during a storm so you can assess damage or potential threats.
2. Sound and UV Reduction
Do you have noisy neighbors or live near a busy road? Impact windows have more sound insulation than the average window, which can create a much more peaceful and relaxing environment in the home.
In the Sunshine State, UV protection is a must. UV rays from the sun can not only hurt you but also fade furniture, carpet and other items in your home that are exposed to too much sunlight over time. Getting impact windows installed by The Window Experts will drastically reduce the amount of UV light in your home and eliminates the need to buy extra blinds or shutters.
3. Energy Saver
Speaking of sunlight, South Florida endures a tropical climate throughout the year, which makes energy-efficient windows very important. Florida Window Experts offer impact windows that are also energy-efficient, which will save homeowners on energy bills and reduce the heat of your home by several degrees.  
4. Added Home Security
Impact windows are not only designed to withstand the toughest storms, but also home invasion attempts. This glass will be a hard time for anyone to break. These windows will give you some peace of mind every time you go to bed at night, knowing your home is much more secure than before. 
5. Boosts Property Value
Now that you know how important it is to have impact-resistant windows in Florida homes, you may have also realized how they will enhance the value of your home. Potential buyers are usually willing to pay more for homes that are hurricane-ready with these windows already installed.
Get Impact Windows from The Window Experts in South Florida
We hope this explained the importance of installing hurricane impact windows. If you're a homeowner in South Florida and are looking to boost the overall safety and retail value of your home, look no further than The Window Experts. Our central office is in Boca Raton, but we serve all of South Florida. For any questions or for a free consultation, give us a call at (561) 477-6659 or contact us online today!