How to Clean Impact Windows
Here in FL, high impact windows are a necessity rather than a luxury, helping keep our homes safe during hurricane season. After installing them and letting them sit and accumulate dust, dirt and grime, many homeowners wonder how to clean impact windows in the appropriate way. In this article we'll cover how to do that and more!
Cleaning Your High Impact Windows
You're not getting the most out of your windows if you're not keeping them clean. Dirt, dust and grime can prevent your home from getting the maximum amount of natural light, which helps keep your energy costs down.
Luckily, keeping your windows clean is a simple task. There are plenty of commercial products on the market, but you can also do the job with a spray bottle filled with two parts water and one part vinegar.
Once you have your chosen cleaning product in hand, follow these steps to clean your windows inside and out.
How to Clean Impact Windows On the Inside
Fill a bucket with cool water and liquid dish soap and put a large towel under the window to catch spills.
Using a sponge or clean, microfiber cloth, wipe down the surface of the window from top to bottom. Make sure you get the frames as well.
Using your bottled cleaner — either the vinegar/water mixture or a commercial window cleaning product — to thoroughly spray the windows.
With a clean, lint-free towel — or black-and-white newspaper pages — dry the window using Z-motion.
If you still see dirty or streaks, repeat the spraying and drying process. Windows that are particularly dirty might take two rounds of cleaning.
Try to wait for a cool, cloudy day to prevent soap from drying on the window.
How to Clean Storm Windows On the Outside
Your outdoor windows will likely need more work than the ones indoors. Begin by rinsing the windows with a hose.
From there, you're going to repeat a lot of the same steps from your indoor window cleaning regimen.
Fill a bucket with cool, clean water and a few drops of liquid dish soap, then go over the windows with a soft microfiber cloth. If you have higher windows, use a sponge mop on a pole (or a soft cotton/microfiber mop).
Rinse the windows with the hose, then spray them with your commercial cleaner or water/vinegar solution.
Dry the windows with a clean, rubber-blade squeegee, moving from top to bottom. Dry the squeegee with a clean towel at the end of each pass.
If you have stains that are particularly stubborn — like bird droppings — saturate them with vinegar and water and let them soak for several minutes before drying. You can also try scrubbing it away with a "scrubbie" sponge, but avoid things like steel wool or harsh cloths, as these can scratch the windows.
Finally, don't forget your screens. Rinse them with plain water, spray them with your bottled cleaning solution, then rinse again, giving them time to dry before you put them back on the windows.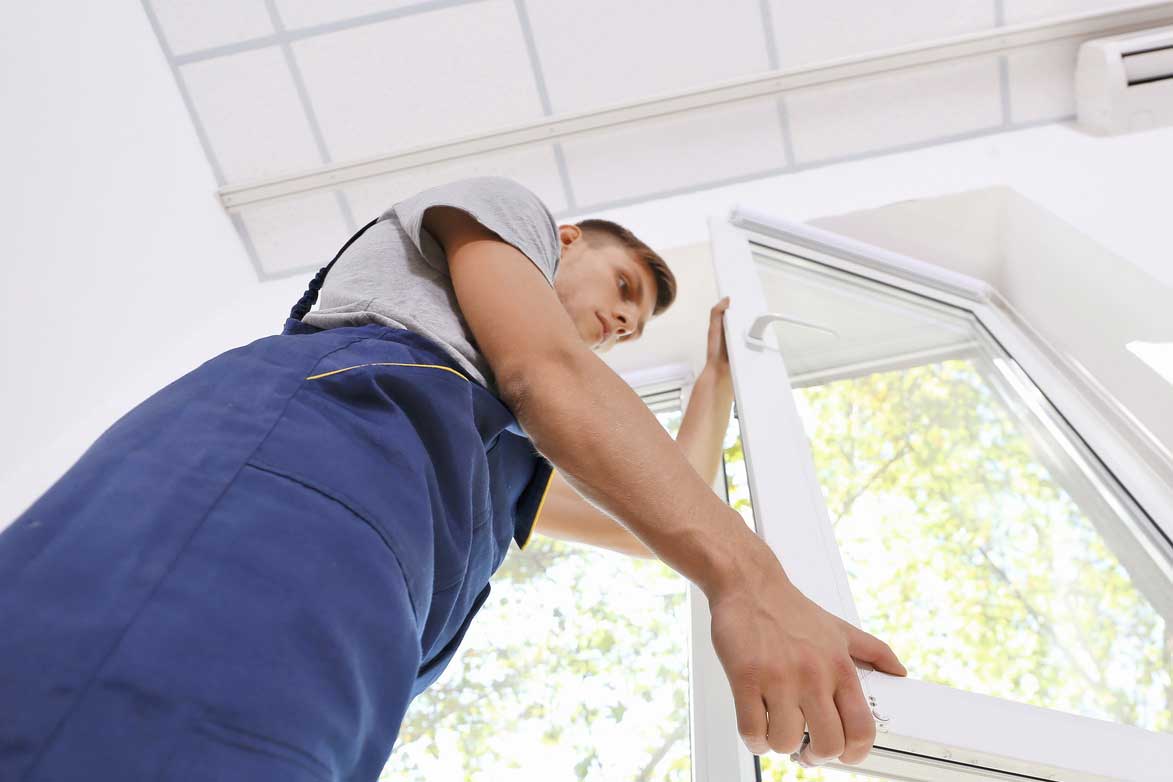 High Impact Window Installation Palm Beach County
Taking care of your investment is important. We hope this article has helped you learn how to clean impact windows. These windows can help keep your family safe from storms and other hazards such as burglary, so proper maintenance is a must.
Florida Window Experts believe that our FL high impact windows are the best way to offer this protection to homes in Palm Beach, Broward and Martin counties.
Contact us today to learn more about our FL high impact windows or to get an estimate for window installation at your home.