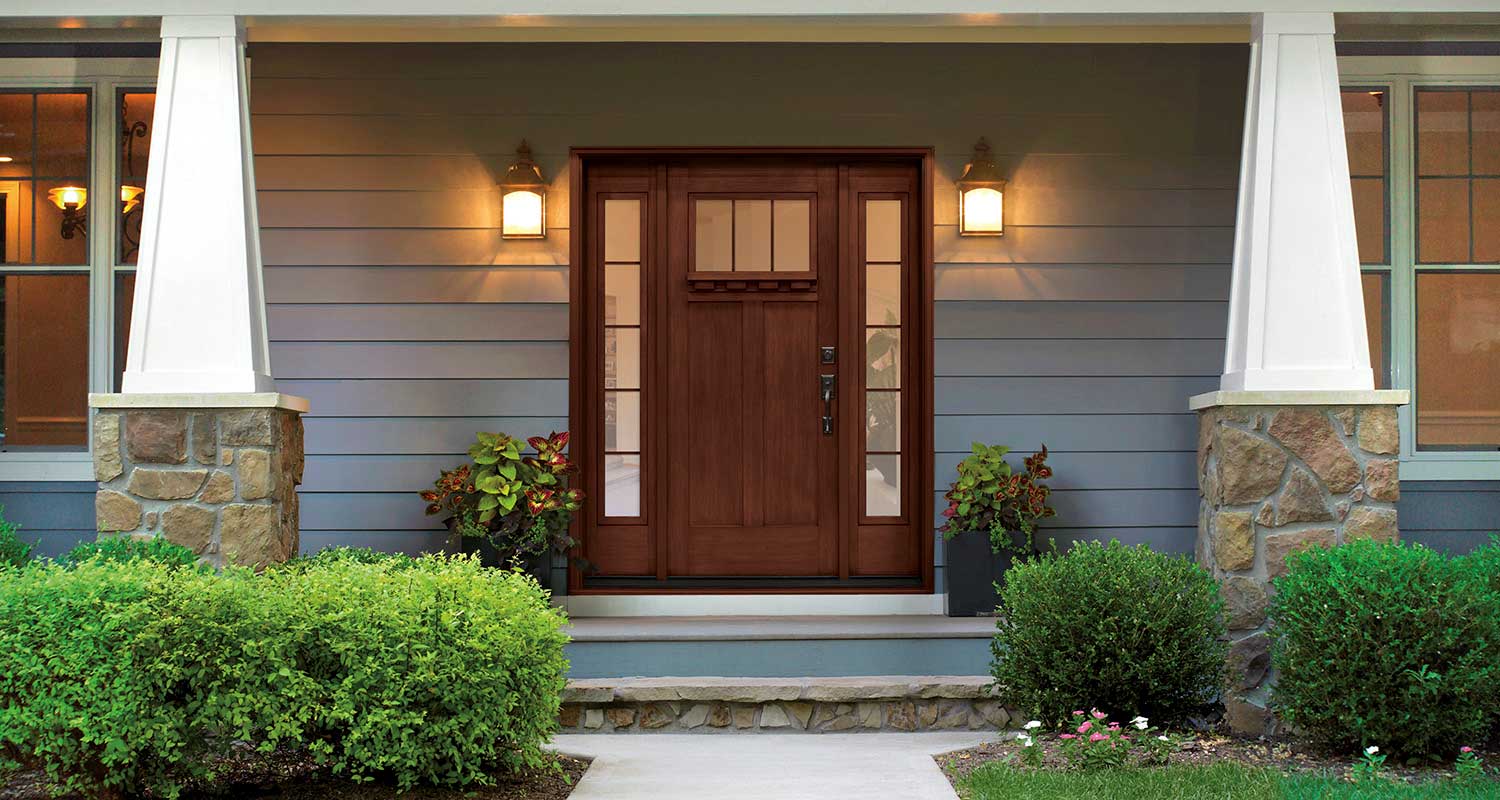 Palm Beach Impact Doors
When choosing a hurricane impact entry door company it is important to choose a professional and credible business. With an A+ on the BBB, the Florida Window Experts are just that. What makes us different? Well the difference is simple. Honesty, Integrity and hard work. We are a homegrown, family owned and operated business. That makes our company's culture much different from other impact window companies in Palm Beach. We truly care about the safety and well-being of our clients. In addition, we want your family to experience the benefits of our impact windows in your home. When purchasing hurricane impact doors, it's more than likely that you will be doing an overhaul of your entire home.
About our Palm Beach Impact Doors
When it comes to overhauling your home and purchasing impact doors, sometimes also known as storm doors, we use the highest quality storm doors on the market, Therma Tru. Therma Tru are built with the highest quality standards and have the highest wind resistance ratings on the market. (read more below). When it comes to installing impact entry doors in South Florida, our team at Florida Window Experts only chooses Therma Tru Palm Beach Impact Doors because for the past 20 years that we have been installing these impact entry doors, our customers continue to leave us 5-star reviews because of how happy they are with their new hurricane impact doors.
About Therma Tru
Year after year, Therma-Tru is the preferred brand of exterior doors among builders and remodelers. More building professionals turn to us for the latest trends — and the confidence that they're delivering high-quality, low-maintenance door systems to their customers or their own homes.
Therma-Tru offers an industry-leading, full-system product line of doors, glass and components backed by 50 years of experience and technical know-how. We introduced the world to fiberglass doors and remain committed to innovation, making new products that are better and more beautiful every year.
We also deliver the added benefit of programs designed to support projects with quick lead times, and outstanding warranties that speak to our confidence in the dependability of our door systems. That means better doors, and fewer service calls needed. That's where the beauty of choosing Therma-Tru by The Window Experts begins.
Schedule Your Free Estimate for Palm Beach Impact Doors
The Window Experts has over 12 years of experience installing hurricane impact entry doors in Palm Beach County, FL and the surrounding South Florida areas of Boca Raton, and West Palm Beach. For a limited time we are offering free at home estimates for all of our hurricane preparation solutions. Contact our team today to setup your free estimate.
For more details and information on Therma-Tru Doors please download the brochure of your choice:
WBDR / HVHZ Options
As you browse the many options, keep in mind our Hurricane Code requirements, Southeast Florida is in a Wind Borne Debris Region (WBDR) and Broward and Miami-Dade County require High Velocity Hurricane Zone standards (HVHZ). Look only at doors and door glass with the Hurricane Symbol.