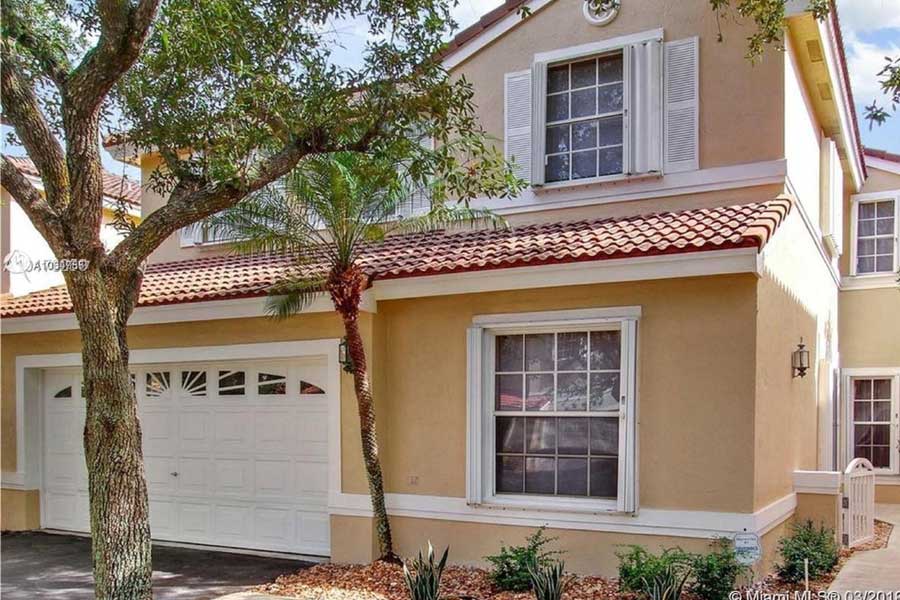 Preparing for Peak Hurricane Season and Hurricane Protection
The infamous Atlantic Hurricane Season is well underway this year, and we've already seen 4 named tropical storms: Ana, Bill, Claudette, and Danny. Tropical Storm Elsa formed at the beginning of July, and quickly became the first Category 1 Hurricane for the season. Predictions from the Tropical Storm Risk show that this may be an above-average season, with 17 named storms, eight hurricanes, and three major hurricanes. Alongside Florida Window Expert's hurricane protection in Palm Beach County, here is an overview of how you can prepare your home and family for the coming peak in the hurricane season.
As a resident of the great state of Florida, or any of the other affected areas along the coast, you may be wondering what you can do beyond installing hurricane proof windows. Palm Beach County officials have come up with a hurricane planning guide which is bursting with information. While all of this information is relevant, we would like to expand on their preparation tips to help you plan for the storms ahead.
Understanding the Lingo
As with any specialized area of knowledge there are certain terms which will be used that may have different meaning from their everyday use. Understanding the lingo around hurricanes is not only important for you, but also your whole family as they should be able to communicate when a "watch" turns into a "warning".
Here are the important terms used and their definitions:
Watch – Hurricane watch means that hurricane conditions (sustained winds beyond 74 mph) are possible in the area within 48 hours.
Warning – Hurricane warning means hurricane-force conditions (sustained winds beyond 74 mph) are expected in your area in 36 hours or less.
Hurricane proof windows – Palm Beach County residents may be familiar with these impact windows which can take more impact than typical windows and don't shatter when broken.
Hurricane shutters – These are shutters which can either be manually or automatically moved to cover windows or doors in your home to protect these entry points.
The Saffir-Simpson Hurricane Scale
Another commonly misunderstood aspect of hurricanes is their categorization into the Saffir-Simpson Hurricane Scale. Here is a brief explanation of each category:
Category 1 – Winds of 74 – 95mph. These winds can cause damage to roofs, can topple young trees, and will likely cause power outages due to damage to the power lines.
Category 2 – Winds of 96 – 110mph. These winds can cause more serious damage to roofs and sidings, and will uproot trees potentially blocking roads and causing more severe power outages.
Category 3 – Winds of 111 – 129mph. These winds can cause major damage to homes, and potentially remove roof decking and gable ends. Many trees will be uprooted, and power and water outages should be expected for some time after the storm.
Category 4 (Major) – Winds of 130 – 156mph. These winds can cause catastrophic damage, even to well-built homes, with the loss of roof structure or exterior walls. Most trees will be snapped or uprooted, power poles will be down, and the area may be uninhabitable for some time after the storm.
Category 5 (Major) – Winds of 157mph or higher. These winds can tear through most well-built houses, with total roof or wall collapse. Fallen power poles and trees will isolate residential areas, leaving the area uninhabitable for weeks or months after the storm.
Chances are that you will already have prepared to the best of your ability for the coming storms, so here's what you need to do during a "watch", and a "warning".
What to Do During a Watch
Your priority during a hurricane watch should be to ensure you have some way of hearing whether the watch will turn into a warning. You should also:
Contact family members and coordinate you're storm plan
Check evacuation/disaster kit and fill up drinking water containers
Store all important belongings in water-proof containers
Turn fridge and freezer to coldest setting and use minimally
Get fuel for vehicles and generators, and fill up propane tanks. Also test the generator.
Move breakables away from windows and stow or cover irreplaceable items
Bring in all outdoor furniture, fixtures, decorations, trash cans
Put up hurricane shutters, reinforce garage door, and batten down the hatches
What to Do During a Warning / Landfall
If conditions warrant, go to your safe room
Have a TV or battery-operated radio on an emergency broadcast station
Have a flashlight handy
Stay away from windows and doors, refraining from opening them at all costs
Do not operate gas or portable generators until things have died down
Turn off your utilities if told to do so by authorities
Unplug all small appliances
Don't go outdoors until storm has passed completely or you're given the all clear by authorities
Be alert for tornadoes which aren't uncommon during these storms
Offering the Best Hurricane Protection in Palm Beach County
Here at Florida Window Experts we have countless years of experience in helping people prepare their homes for the annual hurricane season, whether that's giving advice or installing hurricane proof windows. Our hurricane protection in Palm Beach County is just one of many parts of Southern Florida we service, so if you're looking to update your impact windows then get in touch today.