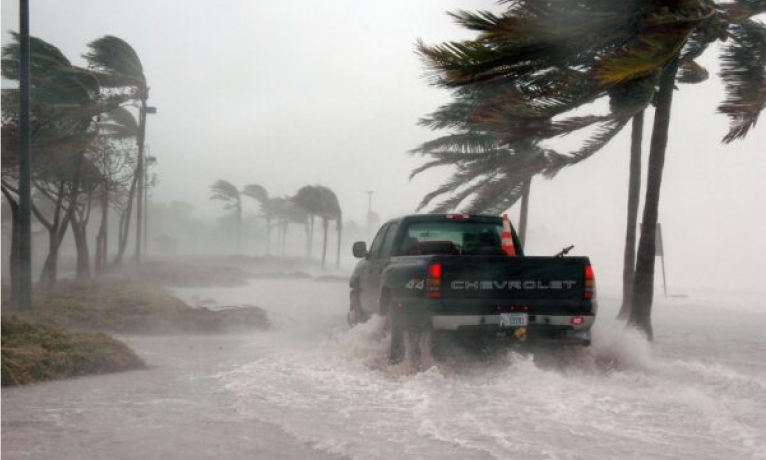 How to Gauge the Severity of Storms in Your Area
The hurricane window protection you've installed in your home can say a lot about where you live in Florida. If you have storm shutters, for example, it's likely you live near the southern coast and need a higher level of protection. Whereas if you have hurricane proof windows Palm Beach County or somewhere else on the East Coast of Florida.
Hurricane protection like hurricane proof windows Palm Beach County may be enough to withstand small to medium-sized storms, but Category 5s will still be a threat. It's important to know how to gauge the severity of storms in your area, so you can make a calculated decision about whether you should batten down the hatches or evacuate. While there will be emergency services such as radio and TV broadcasts during serious storms, it's still important to have someone in the house with knowledge about gauging storms.
Here is how you can gauge the severity of storms in your area, and any warning signs that it's time to get to the evacuation zones.
Tracking Hurricane Storms in Your Area
One of the first things you should look into is the history of storms in your area, as this will give an indication of what you can expect in the coming seasons. If where you live is hit by category 3 hurricanes every other year, it's fair to expect that size and frequency, and to prepare accordingly.
Historical Hurricane Tracks
The National Oceanic and Atmospheric Administration (NOAA) has a wonderful map which allows you to see the history of hurricanes throughout Florida. Simply visit this link and type in your town to see the history of hurricanes in your area.
Local News
For further detail about any hurricanes you see in the historical records you may want to dig deeper and check the archives of local news stations. They will generally have in-depth reporting of the storm, including evacuation reports and other relevant material.
Local Category and Procedure
Different areas in Florida are categorized according to the typical hurricanes they experience each year, with more extreme areas referred to as High Velocity Hurricane Zones (HVHZ). These areas can be seen on this map, and can give an indication of the severity of them in your area. Beyond this you can also look into local procedures which will also reflect whether serious storms are expected or not. This will also give you necessary information about emergency evacuation protocol, simply Google (or search) 'hurricane procedure + your town name' to learn more.
Hurricane Protection Involves Forecasting the Storm
Once you have an idea of how the storms play out once they hit land, looking at forecasts will make a lot more sense. Although you shouldn't assume that anything forecasted is set in stone, you can get an idea. Each year we also see scientists predicting how many storms, and their expected severity, which can also be instrumental in appropriate preparation.
Predicting Hurricanes
Thanks to the wonders of modern technology and meteorology, scientists are able to accurately estimate the size and frequency of storms each year. To learn more about how they do this, read here. Otherwise head over to the National Hurricane Center's website here, or NOAA's Storm Prediction Center here.
Predictions become more accurate in the time leading up to the hurricane, so checking and checking again is advised.
Tracking them Real-Time
As they are natural events, hurricanes are prone to changing direction and severity at the drop of a hat, and this can be relevant to your movements during the storm. On top of this is the threat of believing that the storm is over when the eye passes over your area. To quash this you may want to track them real-time via radio or apps, depending on which services are still running.
Radio
The Florida Public Radio Emergency Network (FPERN) is a collective of 13 radio stations which reach 99% of Florida's citizens. They are dedicated to providing real-time updates from the  Emergency Operations Center in Tallahassee. Go their website through the above link and find the local station for your area, you will also want a battery or crank-operated radio with a decent antenna.
Apps
On the off-chance that local mobile towers are still functioning, or your wifi still works, you may want to watch the storm from a birds-eye view. This is easily achieved through utilizing one of the several weather and wind apps available, including:
Get the Appropriate Hurricane Window Protection Palm Beach County
If you don't already have some form of hurricane protection, then finding something suitable and installing it ASAP could be instrumental in protecting your home, family, and livelihood come next season. If you're looking for hurricane proof windows Palm Beach County or nearby, don't hesitate to contact us about a quote today.