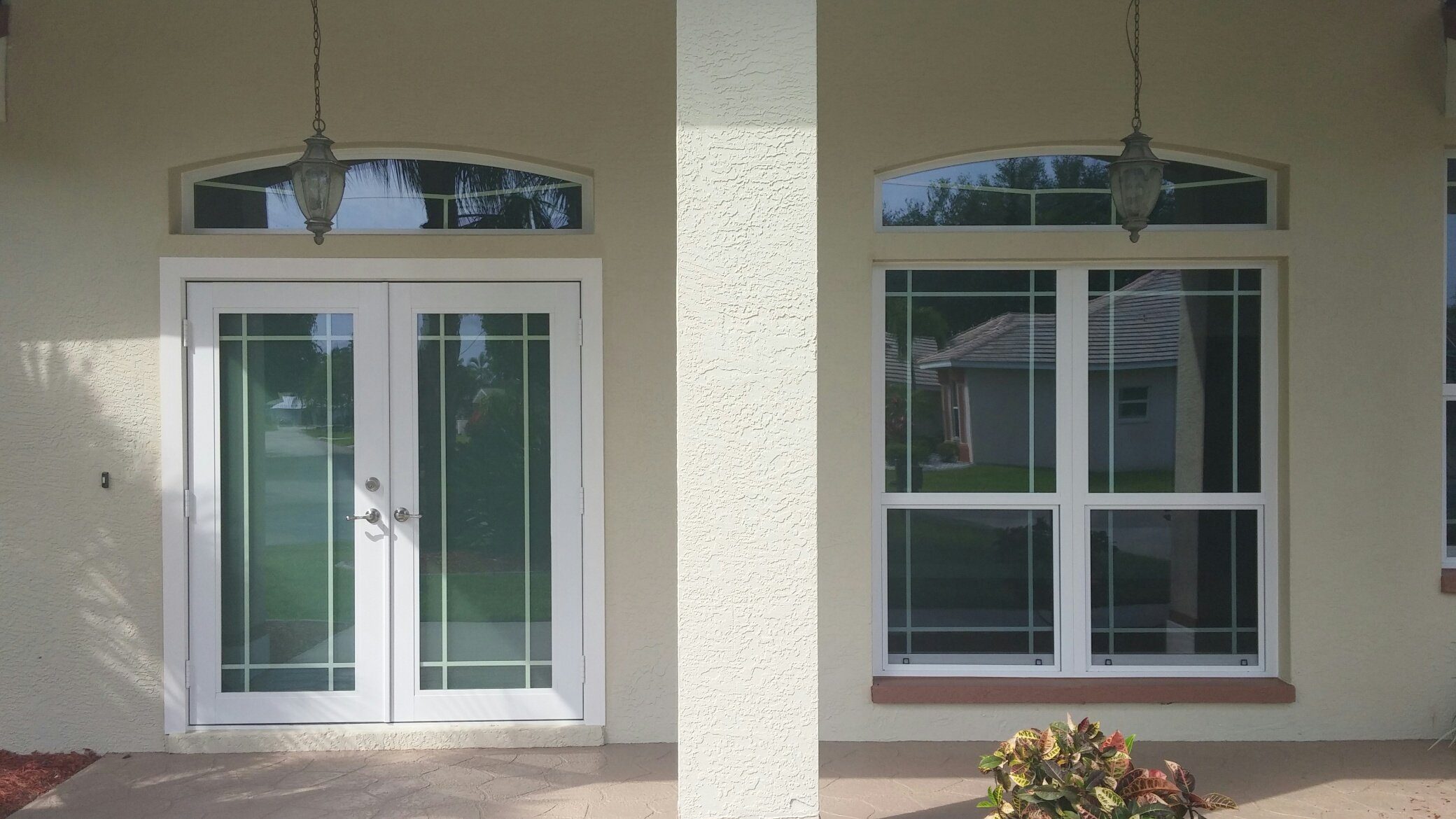 Hurricane-Proofing your Commercial Property
As many Floridians have seen, hurricanes don't only affect residential properties, commercial properties can also fall victim to monumental damage. For many business owners, especially small businesses, losing your storefront and stock can cost more than just money.
Protecting these things is therefore integral, and the best way of doing so is by investing in hurricane proof windows. Palm Beach County residents will remember the damage hurricane Wilma caused to the stores on Antique Row. If those shop owners could go back in time and install hurricane proof windows or shutters, I'm sure they would.
Here are some more reasons you should consider hurricane proofing your store, bar, hotel, or restaurant; as well as some tips.
Why to Consider an Upgrade
Impact windows have been a standard requirement in the High Velocity Hurricane Zones (HVHZ) throughout Florida for some time now. Although, if it's been several years since you installed them, you may consider updating them for one of the following reasons. Hurricane proofing is a must.
Technology is Growing Exponentially
A phenomenon noticed amongst those who studied the rate of growth of technology, is that many aspects of tech seem to be growing exponentially. This means that advancements are happening faster and faster, and technology is constantly updating or outdating itself. In the world of hurricane proof windows and shutters, this relates directly to the materials and methods of production. Impact windows from a decade ago may be only a tenth as strong as those which have been made in more recent years.
Keeping up-to-date with these advancements can allow you to upgrade your hurricane protection accordingly.
Upgrading your Hurricane Proofing will Help your Insurance Policy
Insurance companies want to know that you're doing everything you can to protect any property insured under them. Installing higher quality hurricane protection will further ensure the safety and security of your property. Although in extreme circumstances you may need to clean up the broken impact windows, this will be easier due to how they are constructed.
The lower property and liability claims often means your insurer may be more willing to reduce your premiums. So while you may be nervously looking at the the price of good hurricane protection, the savings can come in time with lower premiums and not losing merchandise.
Newer Hurricane Windows Offer Better Energy Efficiency
As the technology and materials used in hurricane windows have developed, new ways to increase the energy efficiency of buildings have been found. While having large storefront windows is great for merchandise, the Florida heat and UVs that come with it also come in. Which can drive up the cost of cooling your home in the middle of those summer months.
Modern hurricane windows have several features which can aid in increasing the energy efficiency of your commercial property. These are:
High-R Value – R value measures the resistance to heat.
Low-U Value – U value measures the amount of heat that is transferred to a material.
Low Solar Heat Gain Coefficients (SHGC) – SHGC measures how well the window transmits solar radiation.
Low-Emissivity – this indicates that the window has been treated with a metallic coating that reflects and radiates heat energy.
High Visible Transmittance (VT) – VT indicates how much sunlight passes through the windows
Air Leakage – AL measures how much air gets through the gaps or cracks in the frame
Stronger Windows Also Deter Break-ins
For a long time, many Floridians have known that impact windows can also serve as protection from burglars, as well as hurricane proofing. This is another aspect which may help you save on insurance, as high-quality impact windows are the best protection against these kinds of break-ins.
The Installer is as Important as the Impact Windows or Shutters
One thing many people forget when looking for ways to save on impact windows or shutters is that how they are installed directly relates to their efficacy. Be sure to check that the installers you hire have experience hurricane proofing commercial property. They will have explicit knowledge about installing larger windows common in storefronts. As well as experience with the speed at which the installation should ideally be completed so as to not affect the business.
Impact Window Installation and Hurricane Proofing in Palm Beach County
With experience in installing hurricane shutters and windows on all kinds of buildings, we're confident we can provide you the best possible service. Whatever kind of protection you're looking for, we can provide the highest quality hurricane proofing. Palm Beach County is one of our more popular locations, but we can also help throughout neighboring counties. Get in touch today for a quote!