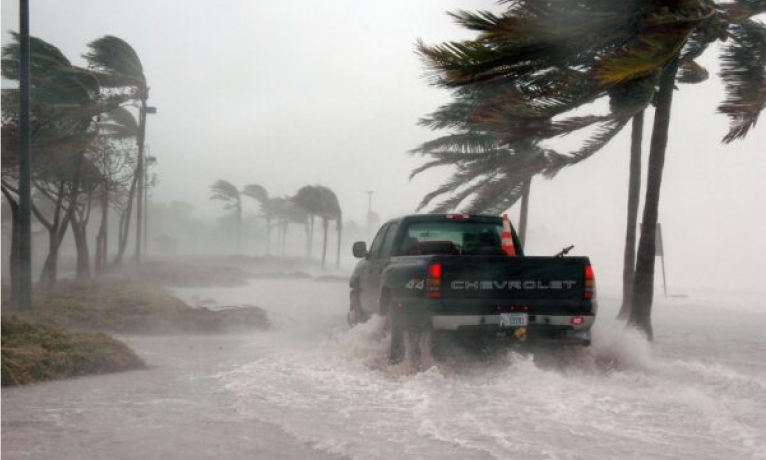 How to Prepare Your Home for Hurricane Season in Palm Beach
Palm Beach has a history of tropical storms and hurricanes, but you can reduce the likelihood of damage to your home by taking some simple precautions. 
By preparing your home in advance, you can make it safer and more comfortable to live in during the storm, and you can get help faster if you need it when it's over. 
How to Prepare Your Home for Hurricane Season in Palm Beach
Here are seven ways to prepare your Palm Beach home for hurricane season.
Clean Gutters
Gutters are often forgotten and overlooked when it comes to hurricane preparation. When they get clogged with leaves, they can cause water damage. A good rule of thumb is to clean out your gutters twice a year. 
Here are some quick tips on how to do so:
Remove the leaves from the gutter with a vacuum cleaner or ladder -Use a leaf blower or power washer on clogged areas

If you have metal gutters, spray them with a garden hose until all debris is removed 

Use an extension pole and brush attachment on other areas that are inaccessible by ladder.

Make sure your roof is free of debris. 

Check that there are no loose shingles or other signs of damage. 

Shutters should be tested to make sure they are strong enough to withstand high winds. Don't forget about garage doors either – make sure they close easily without getting jammed since garages tend to fill with water during hurricanes.

If possible, get a professional inspection done on your roof. Replace any worn-out materials (like shingles) before the storm hits. 
Cut Down Trees Close By
If you have trees that are close enough to the house, use a pole saw or chainsaw to trim them. Limbs can be cut at an angle so they will not fall on the roof and cause damage. 
Trim branches back about six feet from the roof. Remove any dead trees or limbs that are touching the roof and cover these areas with heavy-duty tarps. 
If you have a pool, put up a fence around it using galvanized metal posts buried deep into concrete, topped with green plastic fencing. 
Put netting over the top of the fence to protect against falling debris and wind-blown rain. Anchor outdoor furniture as well as planters, birdbaths, and garden pots so they do not blow away in high winds. 
Use hurricane straps on chimneys; shut down utilities like water service, gas service, and electricity if necessary; create an evacuation plan; identify places where your family members should meet if conditions become unsafe during a storm; practice evacuating by car or by foot several times with all family members and pets before it becomes necessary during a storm event.
Generators and Power Outages
With a hurricane on the horizon, it's important to be prepared. Make sure you have an emergency kit on hand, as well as necessities like water, food, and first-aid supplies. 
If you live near the coast or are in an evacuation zone, make sure you have alternate lodging plans just in case. 
Stock Up on Non-Perishable Items
You should stock up on items that do not need refrigeration, have a shelf life of over a year or are otherwise non-perishable. Some good examples include canned goods, boxed foods, and water. 
Have an emergency kit at the ready with basic necessities such as bottled water (one gallon per person per day), canned goods, batteries, flashlights and other items you might need in an emergency. 
Invest in Hurricane Proof Windows and Doors
Invest in hurricane-proof windows and doors. One of the best ways to prepare your home is by installing hurricane-proof windows and doors. These will help keep your home safe from extreme weather and debris that could destroy or damage it.
Bringing your windows and doors up to code can help protect your home from high winds and flooding. If you have any old windows, you should replace them with hurricane-resistant windows that meet current codes. 
Even if you don't have old windows, it's a good idea to make sure the new ones are up to code. Exterior doors should also be made of strong materials such as solid wood or metal, and they should open outwards so that wind doesn't blow them into the house. 
You might also want to invest in storm shutters that will fit over the exterior windows and doors. The stronger the door, window, or shutter is, the less likely it is to break during a hurricane.
The Window Experts: Hurricane Proof Windows Palm Beach County
The Window Experts, Inc. is a leading family-owned company in Florida. We provide the best quality of hurricane-proof windows and doors for residents of South Florida.
Contact us today to learn more about our hurricane-proof windows and doors.