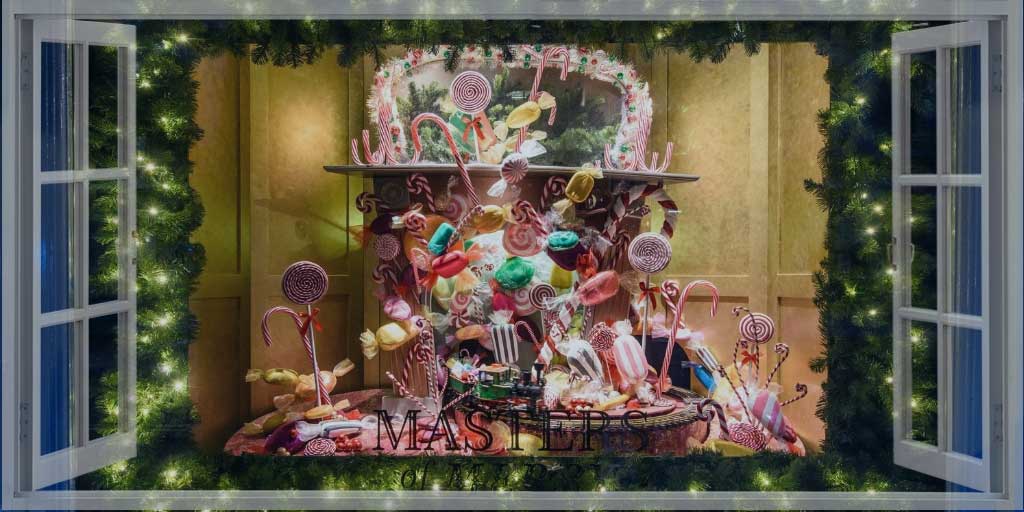 Holiday Window Displays
HOLIDAY WINDOW DISPLAYS
INTRODUCTION
One of the most famous scenes in holiday movie history happens in "A Christmas Story," at the Higbee's department store window display.  It's here that Ralphie first spies the Red Ryder BB Gun that forms his Christmas dream and drives the narrative of the movie.
What many may not know, however, is that Higbee's was an actual department store in Cleveland, Ohio, known for their elaborate window displays.
The then Vice-President of Higbee's, R. Bruce Campbell, allowed the moviemakers to film inside of the department store, and in fact offered up employees to feed the crew, style hair and do make-up.  Many employees served as extras, too.   But there was only one catch:  Campbell allowed all this only if there was a guarantee of no profanity in the movie.  Producers agreed, and that's why when 'The Old Man' works on the furnace the words are nonsensical, and also, of course, why Ralphie is heard to say, "FUDGE," instead of the word he said he actually used.
YOU'LL SHOOT YOUR EYE OUT KID
Higbee's was the first department store in the greater Cleveland area, featuring 12 floors of shopping.  It was opened on Cleveland's Public Square in 1931 and remained open until 2002—when it was the last of the downtown department stores in Cleveland to close.
The store windows were a key feature in the Great Depression.  Today it's easy to underestimate the impact of such a display—with electric lights (still uncommon in many households in the '30s); animatronic figures; trains, tinsel, and more.
With the window being so iconic to the Cleveland area, to commemorate the Higbee's displays, in 2007 the corner window and front area of the department store reopened… as a modern Visitor Center as well as the Positively Cleveland (the city's convention and visitors bureau) headquarters.
Watch the clip below for more about Higbee's and Christmas.
CHRISTMAS WINDOW DISPLAYS
Window displays are as much a part of the holidays as Santa himself; you'll find the most elaborate ones in some of the biggest cities in the world.   During the holiday season, some stores' creations are literal works of art.
Places like Galeries Lafayette in Paris and Selfridges in London,   as well as entire blocks of Fifth Avenue in NYC—spare no expense in making some really special displays.
BOUTIQUE WINDOW DISPLAYS
Bergdorf Goodman, New York City
The Bergdorf Goodman window features actual desserts—licorice carousels, cotton candy poodles, candy cane dresses, and more.
See it at Fifth Avenue & 58th Street, New York, New York.
Harrods, London
London's most famous department store illustrates Christmas rituals, like Bettega Veneta's "Unwrap the Day," and Dolce & Gabbana's "Leftover Fridge" (Pictured).
See it at 87-135 Brompton Rd., London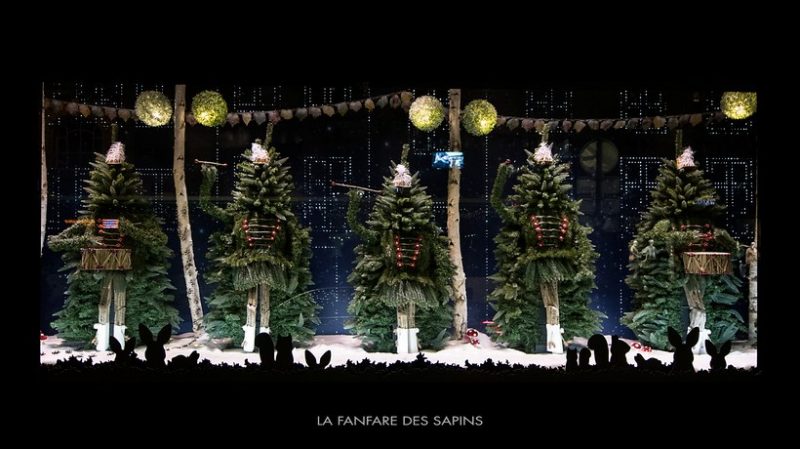 Le Bon Marché, Paris
This year Le Bon Marché unveiled pine tree-themed window displays, with forests adorning the interior and toys tucked under them.  See it all in the City of Light at 24 Rue de Sèvres, 7th Arrondissement.  And don't worry about the employees dressed as elves— they're there to help you!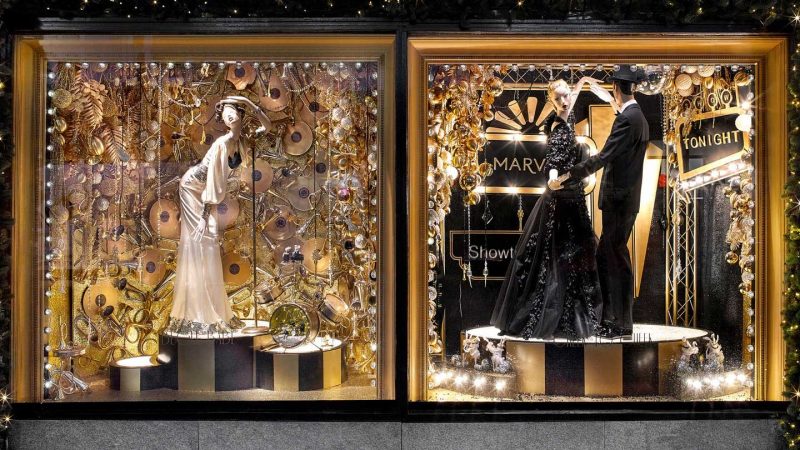 Brown Thomas, Dublin
Broadway Musicals are the inspiration for Dublin's luxury department store Brown Thomas.  Entitled, "It's Showtime," the store windows each set a different scene from stage & screen.  See dancers at the Moulin Rouge, a girl selling cigarettes at a theater box office, and more when you visit Brown Thomas at 88-95 Grafton St., Dublin
---
FLORIDA WINDOW EXPERTS
They say the eyes are the window to the soul.  And surely store windows at holiday time reflect what we as humans love to see.  Windows are important not only as protection against the elements but as a way to see out… and in.
Impact windows and doors from Florida Window Experts let you see out and in from your own home—even if there is a storm.  You'll never need to put up shutters again that block your view.
Hurricane impact windows from Florida Window Experts offer all the advantages of regular windows—a view, light, fresh air—and easy to open and close—along with the highest degree of protection possible for you and your loved ones:  missile level "D" protection.

That means the glass in these windows meets the test standard for a 9-pound 2×4 lumber missile striking the product end-on at 50 feet per second. 
Florida Window Experts offers hurricane impact windows that protect from even the most severe hurricanes, and you'll never need to use plywood, put up shutters, or close all those accordions again.
You get peace of mind… fresh air… convenience… AND MISSILE LEVEL D PROTECTION!
• Installations are ALWAYS performed by the dedicated installers at Florida Window Experts.

 

Count on them to take care of your home like it was their very own.
• And because of this, Florida Window Experts offer you a Life Time Warranty!
Florida Window Experts.  Our windows pay for themselves.
Contact us at 561-477-6659 or visit floridawindowexperts.com/contact/ to ask questions or get a free estimate on hurricane impact windows in South Florida.