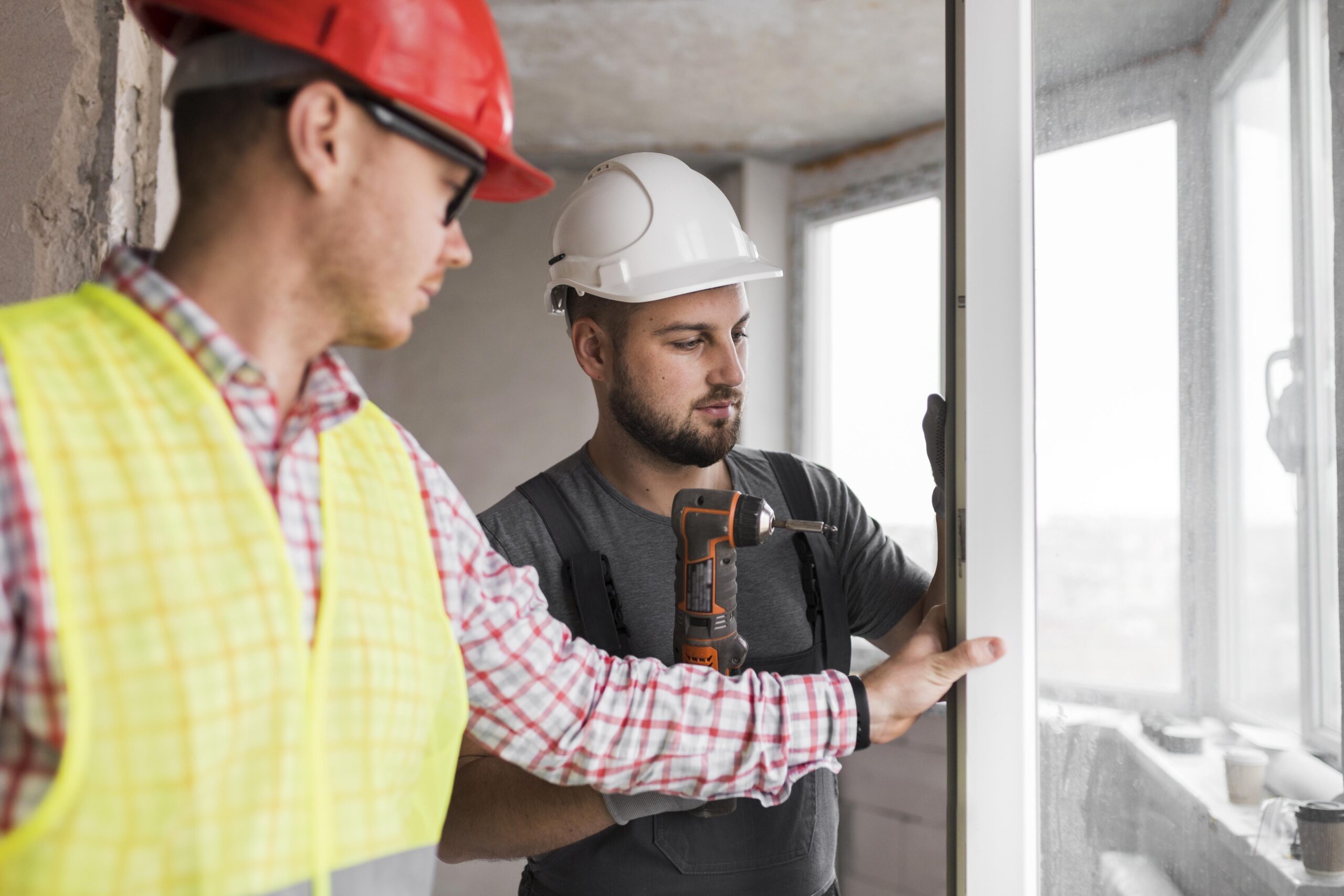 The Comfort of Energy-Efficient Window Replacements
In their homes, homeowners place a high priority on comfort and energy efficiency. Replacing traditional windows with energy-efficient ones improves comfort, reduces costs, and shields furnishings from UV rays. Before installation, there are several things to think about, and The Window Experts, Inc. is the best option for energy-efficient window replacements.
What are Energy-Efficient Windows?
The windows you select can make all the difference in producing a cozy and energy-efficient home. Higher-quality materials are used in the design of energy-efficient windows to minimize energy loss through the glass, allowing homeowners to cut energy costs and improve comfort.
Window frame, sash, and glass affect energy efficiency; the U-value measures heat, the Solar Heat Gain Coefficient (SHGC) measures solar radiation, and the Visible Transmittance (VT) measures natural light transmission.
High-performance windows reduce energy costs by up to 25%, protect furniture from UV rays, and block outside noise more effectively than single-pane windows.
Research local building codes and energy efficiency ratings to find the perfect windows for your home. This will improve comfort and save money in the long run.
Benefits of Energy-Efficient Window Replacements
Replace single-pane windows with energy-efficient models to reduce costs and maximize comfort. Improved insulation keeps cold air out and warm air in and regulates temperatures year-round, resulting in lower energy bills without sacrificing comfort.
Energy-efficient window replacements offer soundproofing, reducing noise from busy streets and construction sites. Tax credits and rebates make them attractive investments for homeowners.
Overall, switching to energy-efficient windows is a smart decision that saves on utility bills, enhances soundproofing, and may qualify for tax credits or rebates.
Factors to consider before installing new windows
Consider factors including energy efficiency, comfort, and safety before installation when replacing single-pane windows with energy-efficient models to save costs and improve home comfort.

The following points should be remembered:
Climate:

Climates impact window replacement needs; extreme temperatures require higher insulation ratings, while temperate climates require better visibility and soundproofing.

Maintenance and Repair:

Regular maintenance and repair of windows are crucial for proper functioning. Consider easy repair methods, manufacturer warranties, and the effort required for cleaning and painting frames.

Cost-effectiveness:

Calculate upfront cost and long-term savings for new windows by considering energy efficiency ratings and tax credits or rebates based on location. 

Aesthetics:

New window replacements enhance

energy efficiency

and provide a home facelift. Choose models that match aesthetic preferences, consider frame colors and shapes, and consider local ordinance restrictions before purchasing flashy or unique options.

Long-term Energy Savings:

Replace old windows with energy-efficient models to significantly reduce utility bills and increase return on investment (ROI) over 5-10 years.
Energy efficient window replacements from The Window Experts, Inc.
The Window Experts, Inc. offers energy-efficient window replacements for single-pane windows, reducing energy bills and improving comfort. We are Energy Star certified, have high-performance glazing, and provide professional installation services and free in-home consultations.
Our 5-year warranty ensures high-quality window replacements at competitive prices, offering energy savings, UV protection, and reduced noise. They protect furniture, reduce noise, and provide peace and quiet in the home.
Our experts, with over 100,000 installations in the US, ensure a successful installation process for homeowners. They prioritize beauty, comfort, performance, durability, and value for money, backed by a reliable warranty program.
In conclusion, energy-efficient windows lower costs, increase comfort, and provide better UV protection, noise reduction, and insulation. For every budget and desire in design, The Window Experts offers a variety of options.
When choosing windows, conduct local building code research to understand energy efficiency ratings, climate, maintenance needs, repair specifications, cost-effectiveness, aesthetics, and long-term energy savings.
The Window Experts Inc. offers personalized advice and a 5-year warranty for energy-efficient window replacements, reducing energy costs by up to 25% and adding value to homes.
Contact us today and get the most advanced, energy-efficient window replacements.