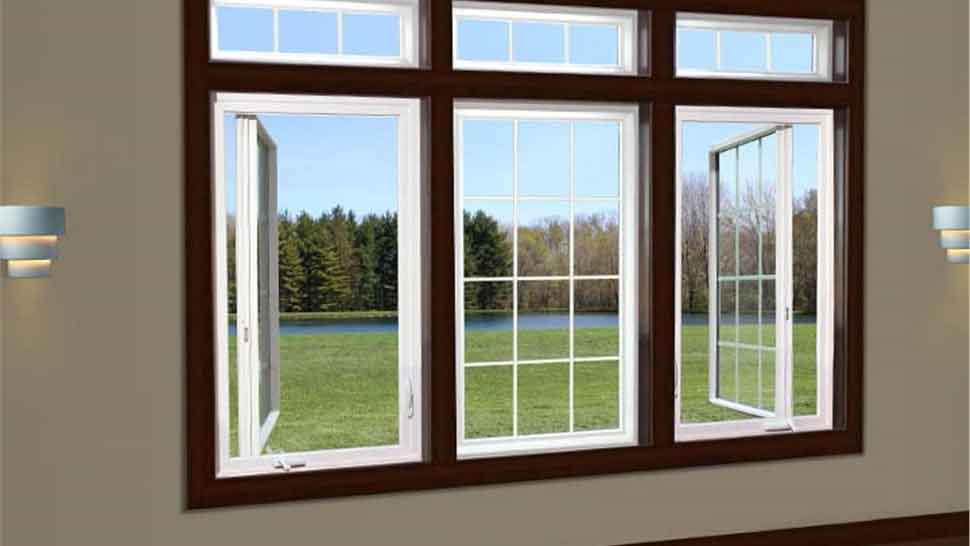 5 Ways to Protect Your Home Using Hurricane-Proof Windows
With winds of 110 mph, Category 2 hurricanes can easily overturn a parked car. Furthermore, it is possible for Category 5 hurricanes to produce winds of 155 miles or even more per hour, which is more than enough to completely destroy a house and endanger anyone within. A well-constructed home with properly installed hurricane windows in Delray Beach reinforced with impact-resistant glass is your best defense if you reside in a hurricane- or tropical storm-prone area. The impact glass of today is a technological marvel, able to withstand a great deal of force without breaking. 
Let's discuss the installation of hurricane-proof windows in Palm Beach County and the other best ways to ensure you and your property have sufficient protection in the event of a hurricane.
Close Your Windows If a Storm is Approaching
If a storm is approaching, do not open the windows. Although it may seem counterintuitive to keep the hurricane's pressure out of your home, doing so is actually the safer option.
Also, NEVER seal your windows with duct tape. There is a common misconception that reinforcing a window by taping it in an X or grid lines will keep it from breaking in a hurricane. It's not true! As the name implies, duct tape is not a hurricane-proofing solution.
Create Protective Shutters Out of Plywood for Your Glass Panes
Plywood is a common and affordable material for window coverings. Choose plywood planks with a thickness of at least 1.6 cm or 5/8 inch. Take a measurement of each window. 
The plywood needs to be trimmed so that it hangs over the window by a total of 8 inches or 20 cm. Fasten the plywood sheets in place before a storm every 12 inches using bolts, nails, or window clips.
Plywood fastened to a window frame can mitigate the effects of pressure shifts and flying objects. Installing plywood requires the assistance of at least one other person to lift the large panels. Take note: in many jurisdictions, plywood construction is illegal and will not result in decreased insurance prices.
Get the Metal or Plastic Hurricane Shutters
Aluminum, steel, and reinforced plastic are all viable materials for storm shutters and panels. While plastic is a bit more expensive, it also lets in light, which means you won't be in the dark if a cyclone knocks out the power. 
Panels can be the exact size of your window or several inches longer on all sides, depending on the type of shutters you purchase.
Each storm shutter is 15.25 inches across or 38.7cm. You can place an order for shutters, and H and F tracks at any hardware store, steel and plastic distributor, or similar businesses near you.
In the event that you plan on bolting the windows instead of adding tracks, then H and F tracks are not necessary. The installation of shutters typically results in a reduced price for homeowners' insurance. A square foot of plastic will set you back about $18 per square foot while metal would cost you about $11.
Consider Purchasing Storm Panels Made of Fabric
Even though they cost more than metal or plastic panels, fabric storm panels offer a number of benefits. If you have them mounted, putting them up won't take long at all in the event of a storm alert. Also, they're easy enough to set up on your own, plus they fold up compactly for storage.
Locate a local retailer or one online who deals in home renovation products. Typically, the dealer will take care of the installation of the cloth panels. In any case, the installation instructions should be followed to the letter.
You can get a discount on your homeowners' insurance, and the fabric panels are effectively similar to that of metal or plastic ones. PVC cloth costs about $12 per square foot, but Kevlar costs almost twice as much.
Get High-Impact Glass for Your Windows
This is the best option out of all the ways for hurricane-proofing windows. Double-paned glass with a safety interlayer is what makes up an impact-resistant glass.
The price for hurricane-proof windows in Palm Beach County is higher than that of standard windows, but the home will be safe from hurricanes. 
What's more, your utility costs for heating and cooling could go down as a result. Your insurance premiums could go down if you switch to high-impact glass.
Get Hurricane Windows in Delray Beach | FL Window Experts
If you choose the ultimate solution for hurricane-proofing, remember that the impact glass installation isn't typically a DIY project. This is because a shoddy job will void the warranty. 
It may also result in an increased risk of moisture and water infiltration, mold development, and poor energy performance among others. Trust experts such as the seasoned installation specialists in FL Window Experts. 
If you want to know more about how to ensure your family's safety, contact us today!