BOCA RATON HURRICANE WINDOWS BUYING GUIDE
O
nce the calendar rolls over into June, it's officially hurricane season in Florida—and will be through November.
Dramatic and dangerous weather is part and parcel of Atlantic hurricanes.  But what can you do to prepare?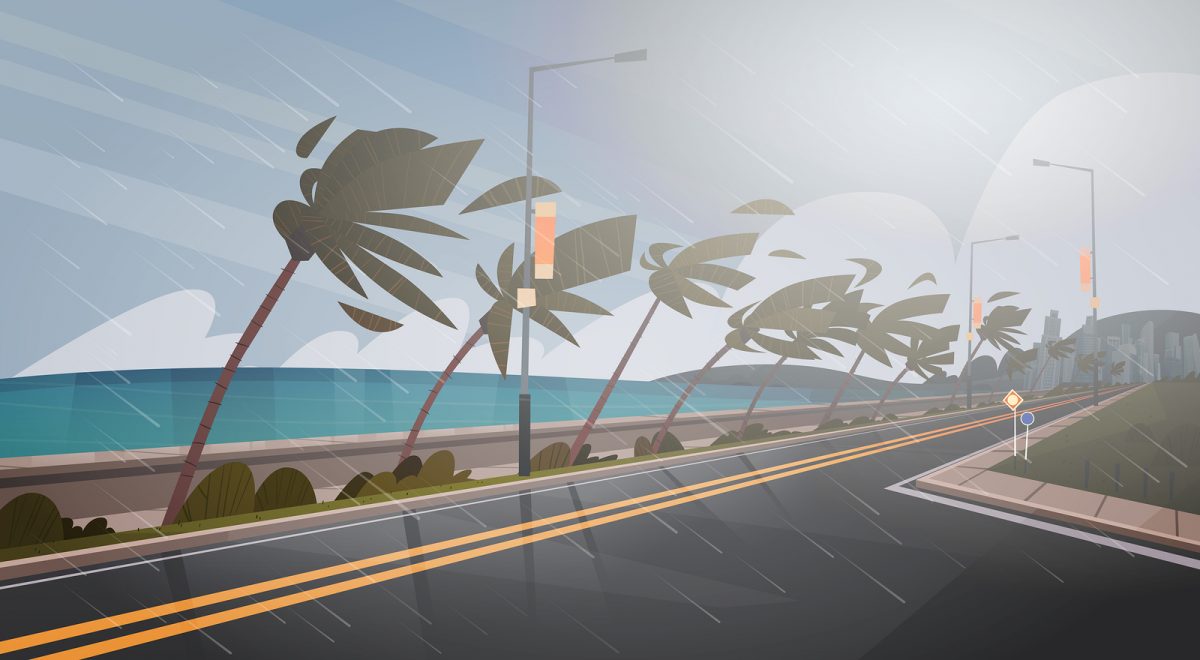 What Exactly is a Hurricane?
NASA classifies hurricanes as the most violent storms on earth.  All it takes is warm water to get a hurricane started, which is why they form in summer months in the northern hemisphere.  In a very simplified explanation, warm ocean waters make hot air rise, which leaves lower pressure below. Higher pressure air moves in to fill the void, which in turn again begins to rise.  As the cycle repeats itself, with the warm air rising ever higher, swirls begin to occur.  Once the swirls are high enough into the atmosphere, they begin to cool down and condense into clouds.  This swirling air, moisture, and cloud vortex can keep being fed from below and turn into a thunderstorm.  And if it keeps being fed? Hurricane time.
A storm is not considered a hurricane until sustained winds reach 74 miles per hour—the lowest threshold for a Category 1 Hurricane and the speed at which the storm earns a name from the World Meteorological Organization.
One thing of interest:  the names are selected ahead of hurricane season.  This year's names to be on the 'listen' for are:

Alberto
Beryl
Chris
Debby
Ernesto
Florence
Gordon
Helene
Isaac
Joyce
Kirk
Leslie
Michael
Nadine
Oscar
Patty
Rafael
Sara
Tony
Valerie
William
The Saffir-Simpson scale categorizes the strength of hurricanes:  
| | | |
| --- | --- | --- |
| Category | Sustained wind speed (mph) | Potential damage |
| 1 | 74-95 | Some roof leakage, gutter damage, snapped tree branches and toppled trees with shallow roots |
| 2 | 96-110 | Major roof and siding damage; uprooted trees could block roads; power loss for days to weeks |
| 3 | 111-129 | Devastating damage, roofs destroyed, gable and deck damage, uprooted trees and extended power outages |
| 4 | 130-156 | Catastrophic damage; structures destroyed, trees snapped, power outages for weeks or months.  Large inhabitable areas afterwards |
| 5 | 157 or higher | Majority of framed houses destroyed; power outages and huge swaths uninhabitable for weeks to months |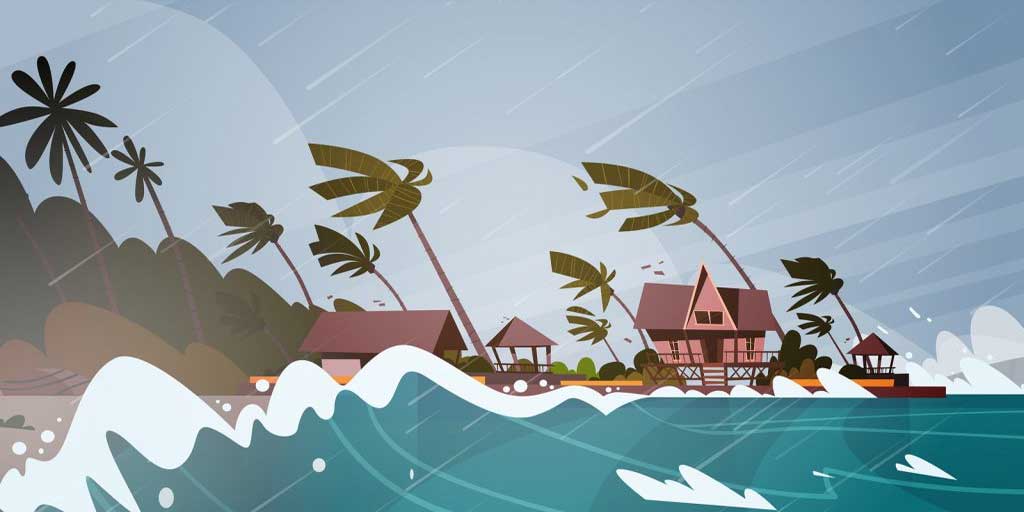 2018 Boca Raton Hurricane Outlook
There's some good news for those worried about hurricanes in Florida.  While a hurricane can and has formed anytime 'in-season,' the peak hurricane season occurs between August and October, according to the National Weather Service.  So there is still time to prepare before the first storm—probably!
On May 24, the National Oceanic and Atmospheric Association (NOAA) released its forecast for the 2018 hurricane season.  Their prediction? A 75% chance of an above-normal or near-normal hurricane season.  What is an above normal season? Well, the Climate Prediction Center classifies above-normal as (between 12 and 28 tropical storms and between seven and 15 hurricanes in the season.  
The 2017 season was certainly active, with 17 named storm—10 of those hurricanes, and 6 of those hurricanes reaching major hurricane levels. Harvey in Texas and Irma in Florida and the southeastern United States were notably strong and devastating storms.  Harvey killed at least 60 people, flooded much of the Houston area, and caused billions in damage. ([Photos).  Puerto Rico is still recovering from Irma, which killed 69 Floridians and caused nearly 3/4ths of Florida to lose power.  But Irma, bad as it was, could have been much worse—it was one of the largest and strongest hurricanes ever recorded in the Atlantic Ocean, according to the National Hurricane Center.
How to prepare for a Boca Raton Hurricane
Having a plan is key to staying safe during hurricane season.  One good source for a guide can be found at Ready.gov. Each family member should be factored into the escape plan, as well as any animal members of the household.  The plan should include when and to bunk down at home during a storm and when are where to leave. Stick to those guidelines, and when you do leave, have your route planned for evacuation.  
During a strong storm—getting out well ahead of the storm is key to survival.
One key to feeling safer at home in Florida is having impact windows from The Window Experts, Inc. of Florida.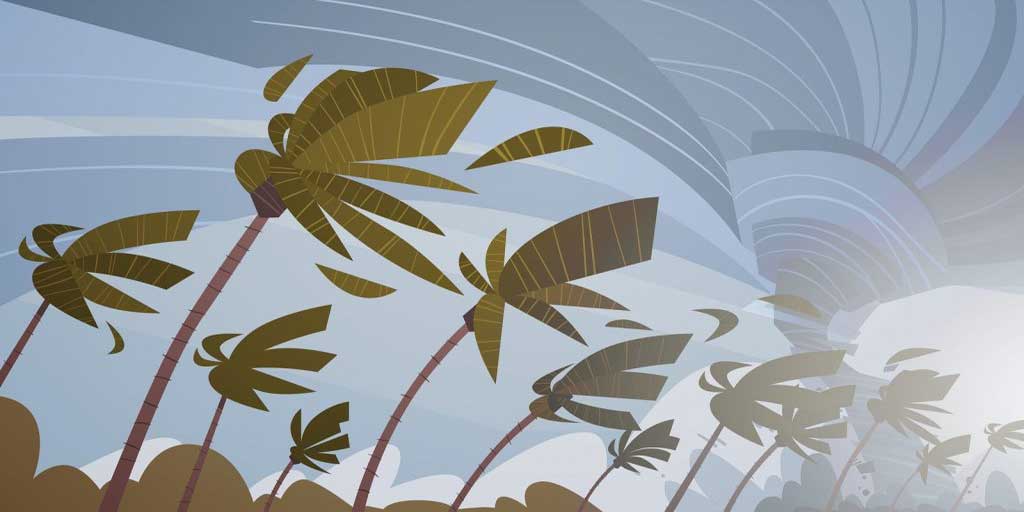 No boarding up, no heavy panel shutters, no having to pull every single accordion shutter closed and sit in the dark.  Impact windows from Florida Window Experts give you all the advantages of regular windows—a view, light & fresh air—and also the highest degree of protection possible from the punishing winds of a hurricane.  
So you and your loved ones can stay safe, with no need to ever shutter your house again.   
Florida Window Experts
Offers Hurricane Impact Windows that Protect from even the Most Severe Hurricanes
With NONE
Of the disadvantages of plywood or shutters.
BOCA RATON HURRICANE WINDOW GUIDE 2018
You get peace of mind… and a view!   
Once Florida Window Experts have installed your impact windows, you'll never need to close shutters or put up plywood again.  
Installations are ALWAYS performed by the dedicated installers at Florida Window Experts.  Count on them to take care of your home like it was their very own. 

And because of this, The Window Experts, Inc. of Florida offer you a Life Time Warranty!
The Window Experts, Inc. of Florida offer hurricane impact windows that protect from even the most severe hurricanes with none of the disadvantages of plywood or shutters. Thank you for reading our Boca Raton Hurricane Window Guide for 2018. We'll update you if something changes in the near future, but for the time being this 2018 Impact Window buying guide remains very relevant!

Florida Window Experts.  Our windows pay for themselves.
Contact us
 at 561-477-6659 or visit

floridawindowexperts.com/contact/

to ask questions or get a free estimate on hurricane impact windows in South Florida.