GREEN ACRES IS THE PLACE TO BE
For those of a certain age, memories of the show "Green Acres" may still bring a smile to the face.  The zany rural comedy enjoyed strong ratings while airing between 1965 and 1971.  It continues to be syndicated and seen to this day.    At the time, the show was somewhat unique for being entirely filmed in color.  This has almost certainly helped the show to age better than some of the other late-60's productions.
The memorable theme song had to have helped, too:  Ardent fans of the fish-out-of-water situation comedy can sing along word for word.  The song sets up the show by memorializing the move of a New York City couple to the sticks.
If you don't know it, click above to watch, but a warning:  the tune will fuse itself to your brain and remain there, possibly forever.  
Do-do do-do-do.

Dum-dum.

Fun tidbit:  The theme song was actually sung by the series' stars Eddie Albert and Eva Gabor, and includes the immortal poetic phrase:

Eddie Albert:   Fresh air!

Eva Gabor: Times Square!
COMPOSERS
Surely, no composer has ever more succinctly outlined the primal urge of the city dweller to partake of the cleansing atmosphere and healthy attraction of the great out-of-doors.  These are features too often sorely missing from the urban lifestyle.  And it's a fact: space, light and fresh air have long been precious commodities sought by everyone. Even the most petite of urban apartments will be sure to house residents willing to go to great lengths to enjoy a bit of the outdoors close to home.  They have actually done this through out history.
This is not limited to the United States.  Witness the behavior of Londoners in the 1930s: In search of 'fresh air,' London parents would open their windows and literally put out their babies.  
Don't worry.  No infants were harmed—other than perhaps their dignity– thanks to the invention of the 'baby cage.'
DR. LUTHER EMMETT
Dr. Luther Emmett in his 1884 book The Care and Feeding of Children, encouraged the 'airing' of babies in order to "renew and purify the blood."  It wasn't until after the 1922 invention of the baby cage that close-quarter London city dwellers began to outfit their windows with infant-sized chicken-coop like external enclosures.  The enclosures were designed so infantile progenies could literally 'hang out.'  
This pre-war practice begs all kinds of questions.
Were there different models of baby cages from which to choose?

Did the floor come standard, or did it have to be added post-purchase?

Did the toddler's embrace their outside play date, or simply feel 'cooped up?'

Might contemporary real-estate listing ads have described the baby cage in artfully glowing terms such as:   "cozy outdoor living space included as a bonus," or "a petite pergola-like pavilion designed for the enjoyment of your entire family…"
Satisfactory answers may well be lost to the passage of time.  However, that the potential shock of today's parenting populace won't alter the reality of this page in history.  For anyone interested in seeing more, the video above is from the era, and more photos were featured in—where else? A Good Housekeeping article accessible here.  
MORE SKY PROJECT
Perhaps inevitably, everything about the practices is, in fact, not lost to time and those who doubt need look no farther than Aldana Ferrer Garcia's "MoreSky" project.
Witness the "Hopper Niche," a trio of pop-out windows designed to bring the outdoors a little closer while the resident remains indoors.  And this time, the design is explicitly for the fully-grown version of resident: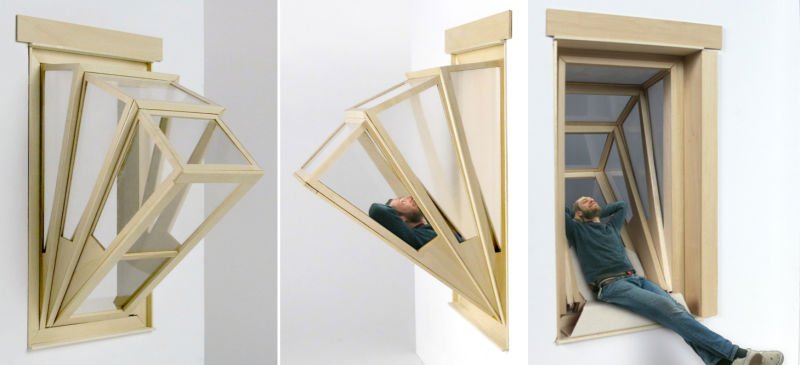 "More Sky" is described as a "cozy corner for the home" providing "access to sunlight and fresh air" for smaller spaces like apartments in "densely populated cities."  If this sounds familiar, it should—and reinforces the French adage:  plus ça change, plus c'est la même chose  which loosely translates as "The more things change, the more they stay the same."

Light, space, and fresh air.  The urge for them is primal, and long documented.
---
CONCLUSION
That's why windows are one of the most important features of your own dwelling.  But did you know those same windows could save the lives of you and your family?
The weather is getting warmer here in Florida.  Even as much of the rest of the country gets spring snowfall.  And warmer weather means hurricane season is almost here.
Experts are predicting another active year for serious storms.  If the thought of boarding up again or putting up those panel shutters bothers you—it's a great time to think about impact windows from Florida Window Experts.  
You get all the advantages of regular windows—a view, light, fresh air—and also the highest degree of protection possible.  
And you'll never need to ever shutter your house again.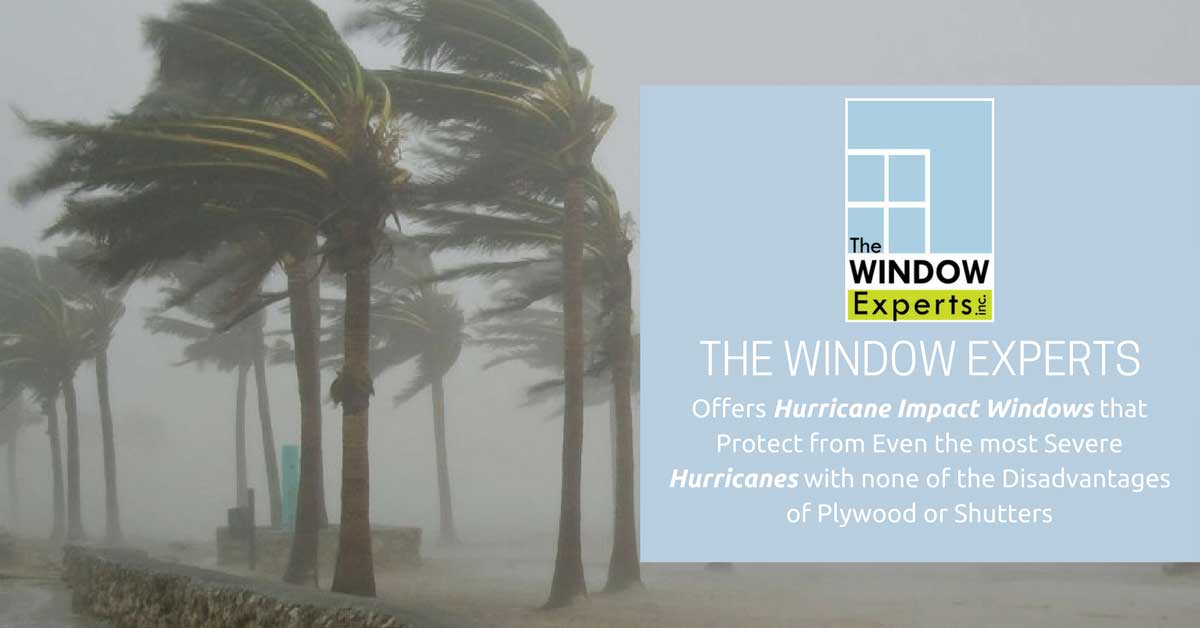 =
You get peace of mind… and a view!
Once Florida Window Experts have installed your impact windows, you'll never need to close shutters or put up plywood again.
Installations are ALWAYS performed by the dedicated installers at Florida Window Experts. Count on them to take care of your home like it was their very own.
And because of this, Florida Window Experts offer you a Life Time Warranty!
Florida Window Experts.  Our windows pay for themselves.
Contact us at 561-477-6659 or visit floridawindowexperts.com/contact/ to ask questions or get a free estimate on hurricane impact windows in South Florida. Don't forget to follow us on your favorite social media channel.